5 Perfect Tents for Family Camping
Debbie's Suggestions
Feeling the urge to head out into the great outdoors with the family? Find yourself scanning the selection of tents at SAIL but just can't decide on which one to choose?
Debbie, Team Leader, Camping at our Laval store, suggests five tent models that won't leave you stepping on anyone's toes while camping this summer.
Tents for a small family (3-4 people)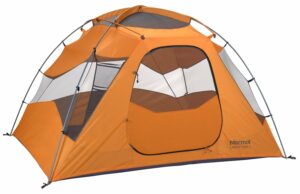 "Four people fit comfortably in this tent, but it's also a really good option for three people who need a little bit more room. Its poles are made from recycled aluminum, making it a very light option."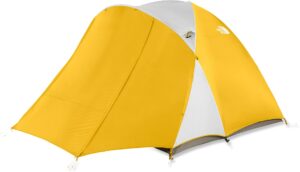 "When it comes to quality for the price, you rarely go wrong with The North Face. The Kaiju is very spacious and has a high ceiling."
Tents for a larger family (4-6 people)
Big Agnes
TENSLEEP STATION 4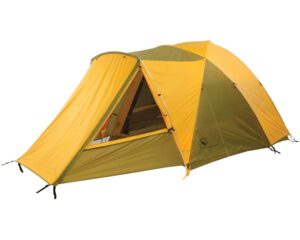 "It may be a tent for 4, but this tent is so roomy it could fit 5. A large, inflatable mattress can easily fit inside and the vestibule is huge. It's also made of tear-proof fabric: which helps tents last longer over the years."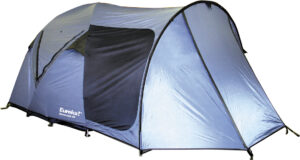 "You can have a party in here it's so big. Ideal for larger families, this tent is also really well-ventilated: an essential criterion for a tent in which many people will be sleeping."
"Cool, Grandma's coming, too?" (6 people or more)
Eureka
GRAND MANAN 6se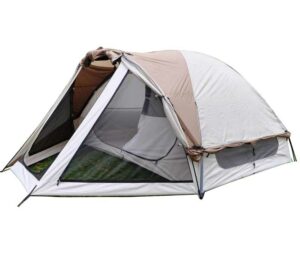 "Super spacious, well-ventilated and equipped with an expanding vestibule allowing for even more space. This tent also has a practical internal partition that can be used to separate adult-space from kid-space, or can separate the sleeping area from a game room."
Happy Camping!