Alpine Touring: 3 Major Sépaq Destinations
Also available in: French
Are you a new or existing backcountry skier looking for your next destination? Look no further! Here are three of Sépaq's must-see destinations for a more-than-successful alpine touring trip or stay!
Through this article, discover these three Sépaq destinations:
Visit Sépaq's website to discover all of the alpine touring destinations.
Also visit SAIL's website to equip yourself for your next alpine touring expedition.
Alpine touring skis Alpine touring boots Alpine touring bindings Alpine touring skins Alpine touring clothing
1. École de montagne du parc national de la Gaspésie, in Sainte-Anne-des-Monts, in the Gaspesie tourist region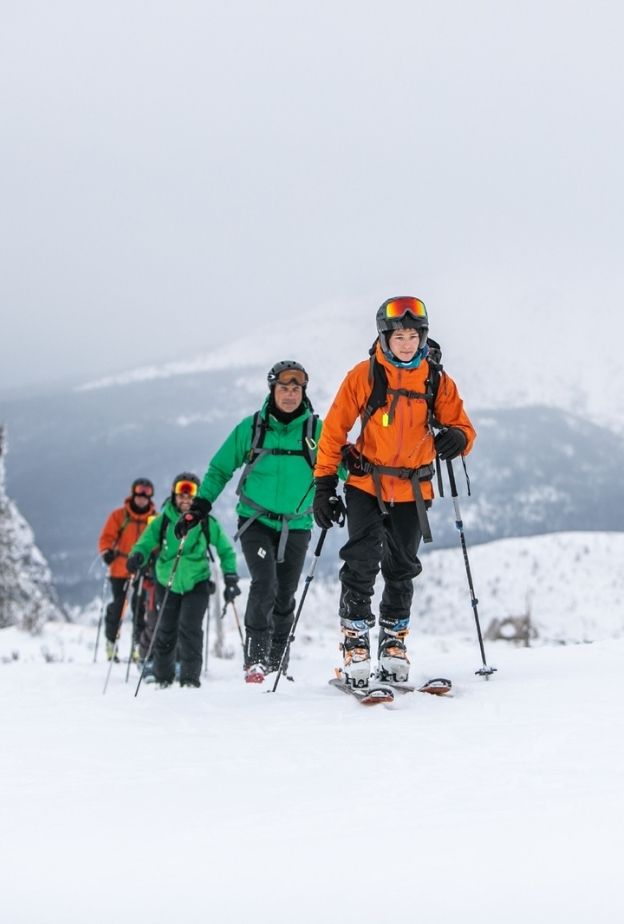 With its seven summits, the École de montagne du parc national de la Gaspésie has everything to satisfy the needs of alpine touring enthusiasts. This vast ski area, which is located in part in the Gaspésie National Park and in the Chic-Chocs Wildlife Reserve, is known for its exceptional snow quality and its vertical drops ranging from 100 to 350 meters, which require an ascent of approximately one hour. If you want to learn alpine touring, this destination offers tools for beginners or experienced skiers: rental of backcountry skis and safety equipment, advice, initiation activities and guided outings with professionals.
École de montagne du parc national de la Gaspésie
Summits and skiable sectors for alpine touring
École de montagne du parc national de la Gaspésie
Patroller's Wall

Grande-Cuve

Ernest-Laforce Sector
Chic-Chocs' Wildlife Reserve
Mars' Field

Mount Hog's Back

Madeleines Mines

Mount Vallières-de-Saint-Réal
A visit to the famous Mont-Albert Lodge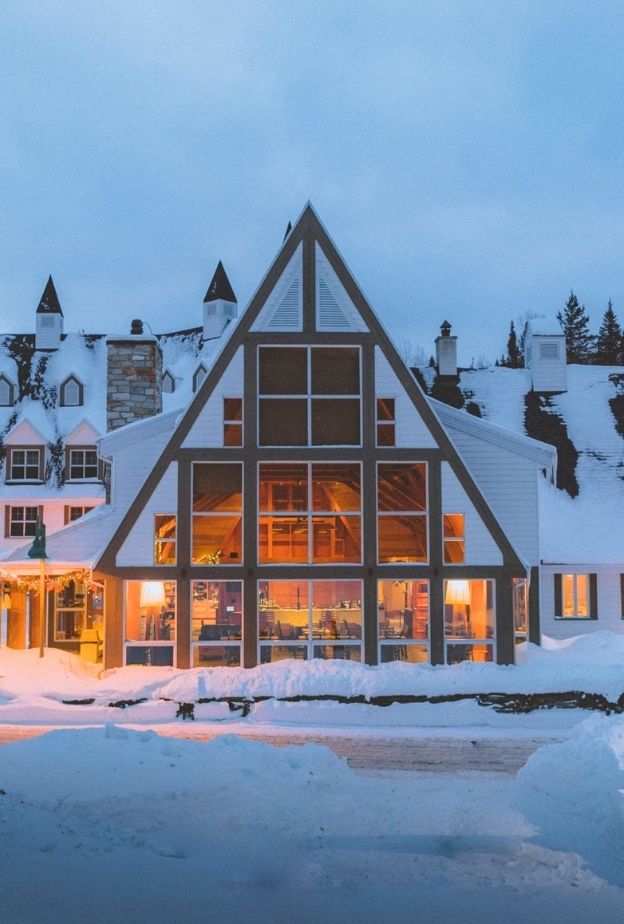 To enjoy your adventure to the fullest, this enchanting place offers several lodging options, including the renowned Mont-Albert Lodge. Located in the heart of the park, this B&B offers cozy rooms, gourmet cuisine, bistro-style meals and a bar to end your day in style.
2. Parc national de la Jacques-Cartier, in Stoneham-et-Tewkesbury, in the Quebec City tourist region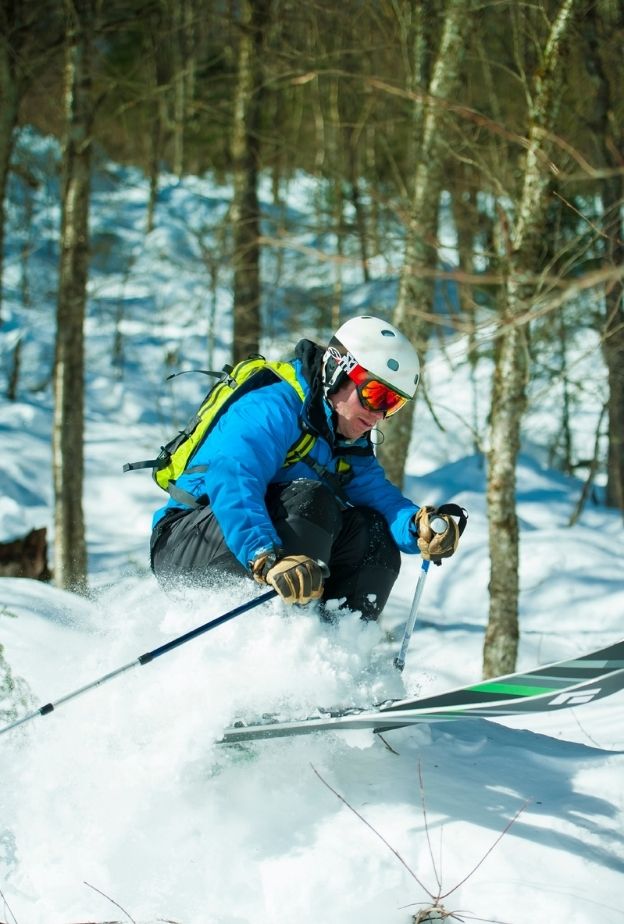 For the more experienced backcountry skiers, this destination offers three skiable sectors totaling over 200 hectares. Visit the park's website for more information on Jacques-Cartier National Park and the many services offered.
The three ski areas of Jacques Cartier National Park offer alpine tours for experienced skiers and nature lovers.
Parc national de la Jacques-Cartier
Sautauriski Sector
This sector was recently developed by the park and offers the most constant vertical drop of 200 meters. At the foot of the sector is a wood-fired shelter, if desired, accessible to all skiers. It is also possible to rent a chalet on site for a unique "ski in/out" experience.
See the sector's map Book a stay
Belleau Sector
As the largest sector in the park, the Belleau sector offers 100 hectares of skiable terrain, a 300-metre vertical drop and is very close to the parking lot. Check out the map of the area to plan your alpine touring trip!
Matteucie Sector
This sector is perfect for nature lovers who appreciate the high altitude with its 330 m of ascent. The Matteucie sector is the most remote and has a wilder character that will allow you to contemplate a forest of snowy birches during your hike. Check out the map of the sector now to prepare your alpine hike.
3. Auberge de montagne des Chic-Chocs, in Sainte-Anne-des-Monts, in the Gaspésie tourist region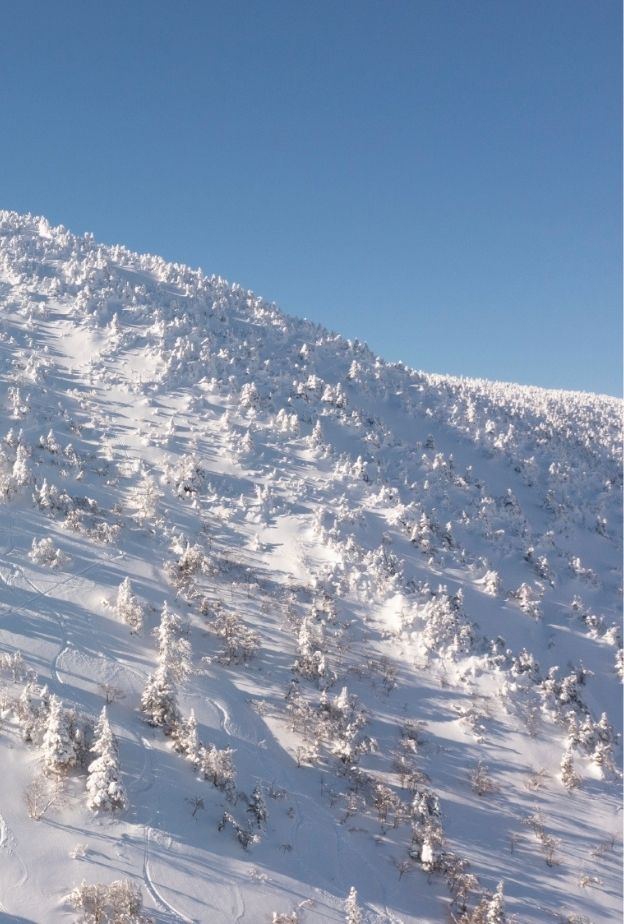 This destination is ideal for comfort and thrill seekers. With its immense skiable area of 6,000 hectares and its exceptional snow quality, the Chic-Chocs Mountain Lodge will please beginners as well as advanced skiers! This destination offers outings with experienced guides and is adapted to the skier's level as well as the loan of equipment and the possibility of including three tasty meals.
An enchanting stay at the Chic-Chocs Mountain Lodge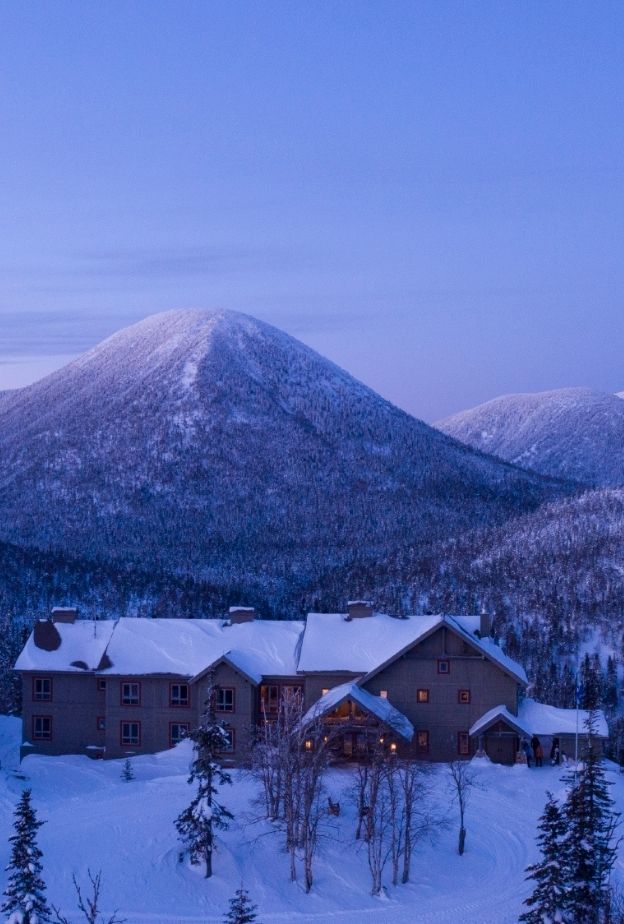 It would be difficult to ignore the four-star comfort of the rooms at the lodge, which will surely charm you.
Watch this short video to learn more about this beautiful place and get you excited about planning your next alpine touring trip.

Also available in: French