Great anglers not only understand how to find and catch different species of fish, but they also know the importance of getting familiar with their equipment in his or her tackle.
Bob Izumi, official advisor to SAIL's fishing staff, shares his 5 essentials for multi species fishing for the all-around angler.
This versatile Berkley minnow bait can be used a number of ways for a variety of species. It's a suspending jerkbait that well in clear water. Ultra-sharp treble hooks make this a fish catching machine.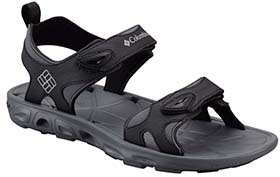 2. Columbia Techsun Vent Sandals
I wear these Columbia sandals fishing about 5 days per week from spring through fall. Rain or shine they keep my feet cool and comfortable.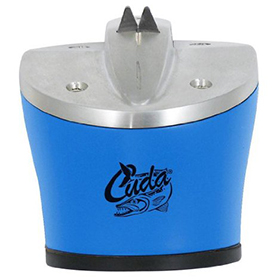 3. Cuda Knife and Shear Sharpener
This Cuda sharpener can really put an ultra-sharp edge on your filleting knife. The bottom suction secures to a clean, flat surface enabling you to efficiently sharpen non-serrated blades.
This compact, lightweight Coleman portable propane grill is big enough to cook for 5-6 people. It folds up and is easy to pack in the car, boat or at the campsite. It's a great grill when storage space is at a minimal.
If you're serious about musky fishing this is the king of the hill when it comes to state of the art reels. This low profile Abu Garcia reel is constructed of aircraft aluminum, stainless steel ball bearings and other high end components. It will be the last reel you'll ever need to chase big, toothy critters.
Keep an eye out for SAIL's fishing advisor, Bob Izumi's next blog on sail.ca
Happy Fishing!
Bob Izumi is a Canadian professional angler, and the host of Bob Izumi's Real Fishing Show. He is most known for his success in bass fishing, and was awarded angler of the year in 2004