Clothing layers: Layering for better winter protection
Are you someone that stays active in the winter? If most of your weekends are spent going hiking, snowshoeing, cross-country skiing or winter camping, you will need clothing that can adapt. Adapt to the changes in temperature, the perspiration level and the type of winter activity you are practicing.
The advantage of the multi-layer system is that it allows you to practice your winter activities without being afraid of being too hot or too cold. With a base, mid or outer layer, you will be ready for anything, much more than if you simply wore a winter coat and snow pants. In addition, your layering piece will accommodate the 4 seasons, which will save you from buying a coat for every temperature. Olivier Boutot, our clothing consultant is a passionate hiker who will give you his tips on choosing a multi-layering system that will make you enjoy your time spent outdoors this winter!

Base layer
Made of merino wool or polyester fleece, the base layer is also often referred to as athletic undergarments. The main purpose of this layer is that it dries quickly, wicks moisture and moves it towards the surface of the fabric.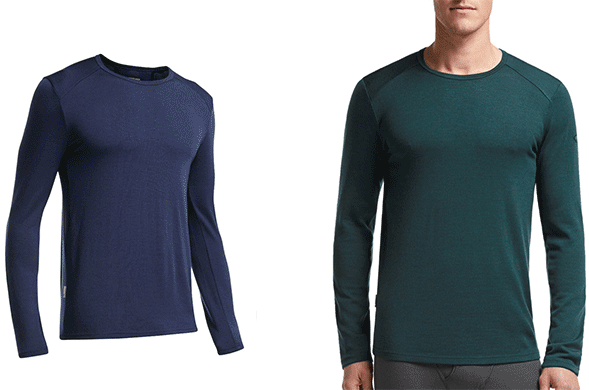 Icebreaker's merino undergarments are very popular this time of year, as they are extremely warm and anti-bacterial. Regardless the time spent outdoors and the perspiration level, the fabric is odor-resistant and locks in warmth even when wet. These are also perfect for athletes who have a high perspiration level and who practice a sport over a prolonged period (cross-country skiing, snowshoeing etc.)
Fleece undergarments are also warm, but are designed for people who slow down or rest during an activity (downhill skiing, hiking, skating etc.)  Although it traps body heat, they do eliminate perspiration as well as merino. Judge according to the intensity of your activity, which of the two basic layers is best suited for your outdoor adventure.
Mid-layer
You're now wearing a base layer and you feel the warmth of the merino wool. Although pleasant, this warmth will not be sufficient if it's very cold outside. To insulate you even more, you must add a mid-layer, which will bring an extra touch of warmth should the temperature drop without warning.
Two choices are available: the mid-layer in synthetic and down fabric.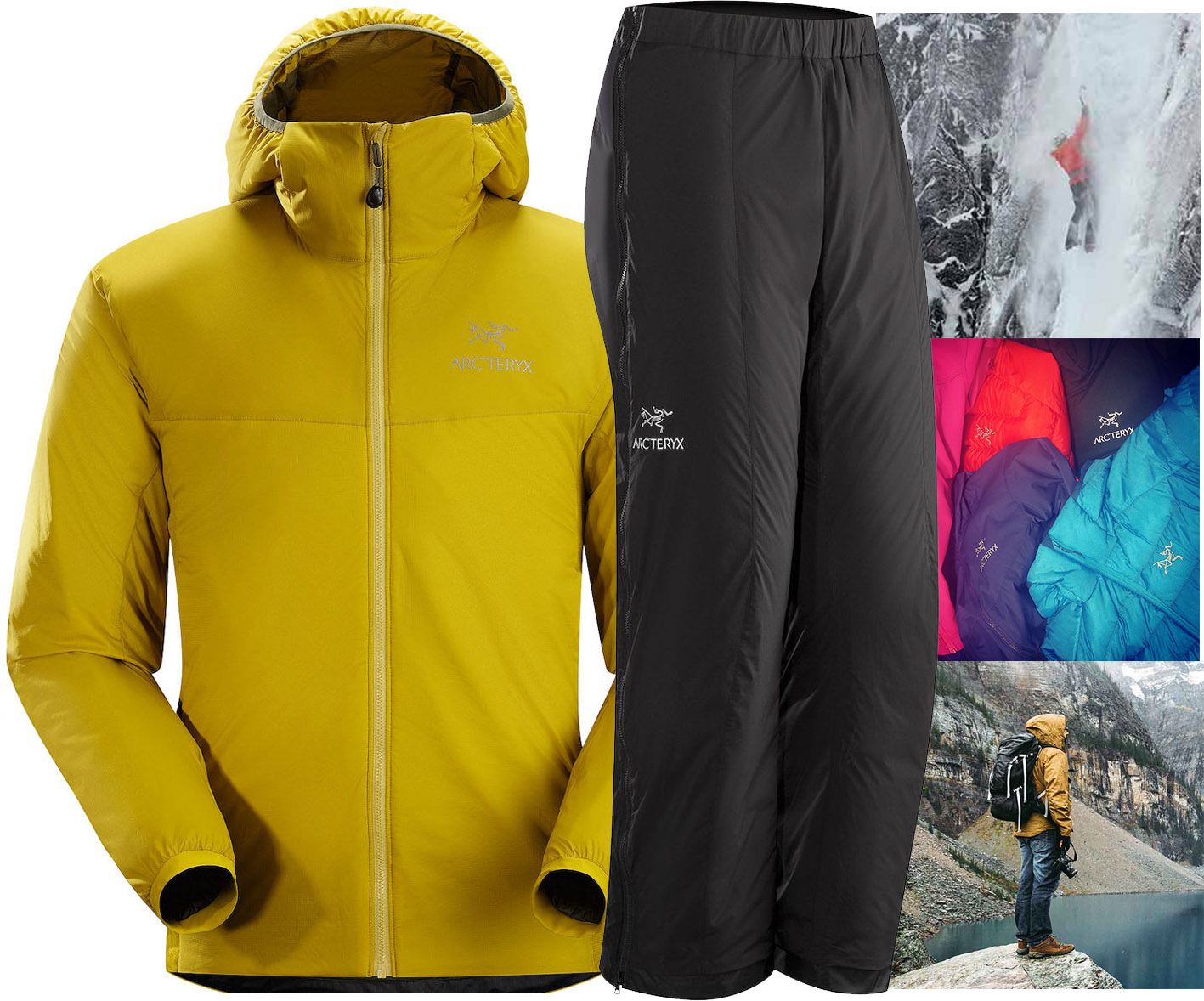 Synthetic fabric has several advantages. It doesn't lose its insulating properties and does not change shape during your activities, regardless the sweat that accumulates. It also wicks away moisture toward the surface of the fabric and dries very quickly. It is suitable for athletes who practice high intensity activities such as cross-country skiing, ice-climbing and snowshoeing.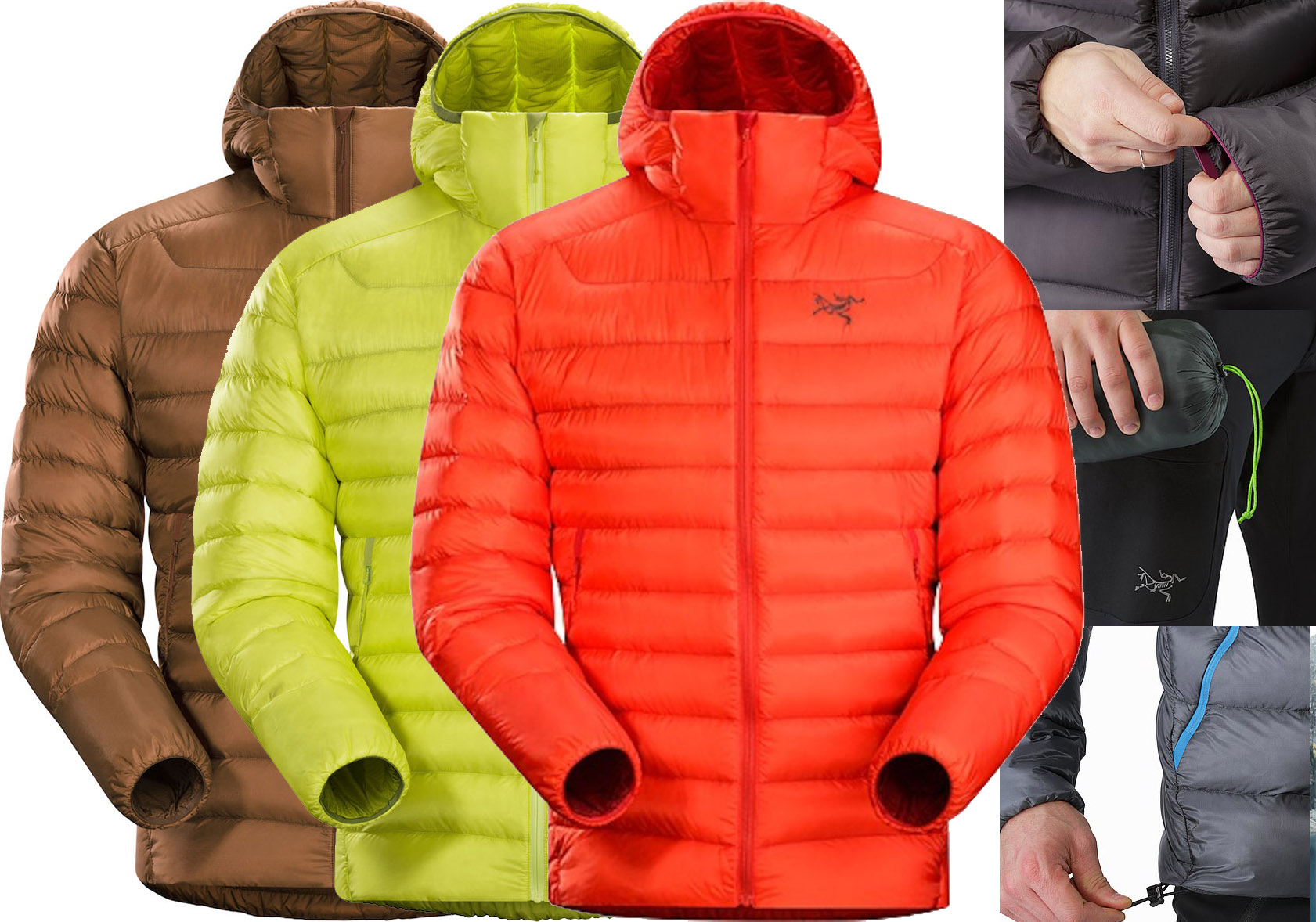 Down will keep you warmer than synthetics, but when wet, it's less insulating and isn't odor-resistant. While being compressible and warmer than synthetic, the down mid-layer is recommended for those practicing medium to low intensity activities or who take several breaks during their outdoor activity.
If you go outdoors during icy days at -20 °C, there are also alternatives with regard to your choice of mid-layer. Several brands such as Mountain Hardwear (Q Shield Technology) and Columbia (Titanium Technology) offer mid-layers with a treated down, which can be a great option for athletes who tend to get cold easily, but who practice intense sports!
The air absorption capacity per square cube is also a factor that ensures the insulation of the down in your mid-layer. The index usually varies between 650 and 850. The higher the index, the better your air-absorbing capacity will be, the more it will protect you from the cold.
On last thing to consider when choosing between down and the down/feather ratio of your mid-layer. When practicing winter sports, it's recommended to choose a layer with an 80/20 ratio (80% down and 20% feather) or more, to be well protected. The feather protection must be much lower, since the latter does not trap heat.
Shells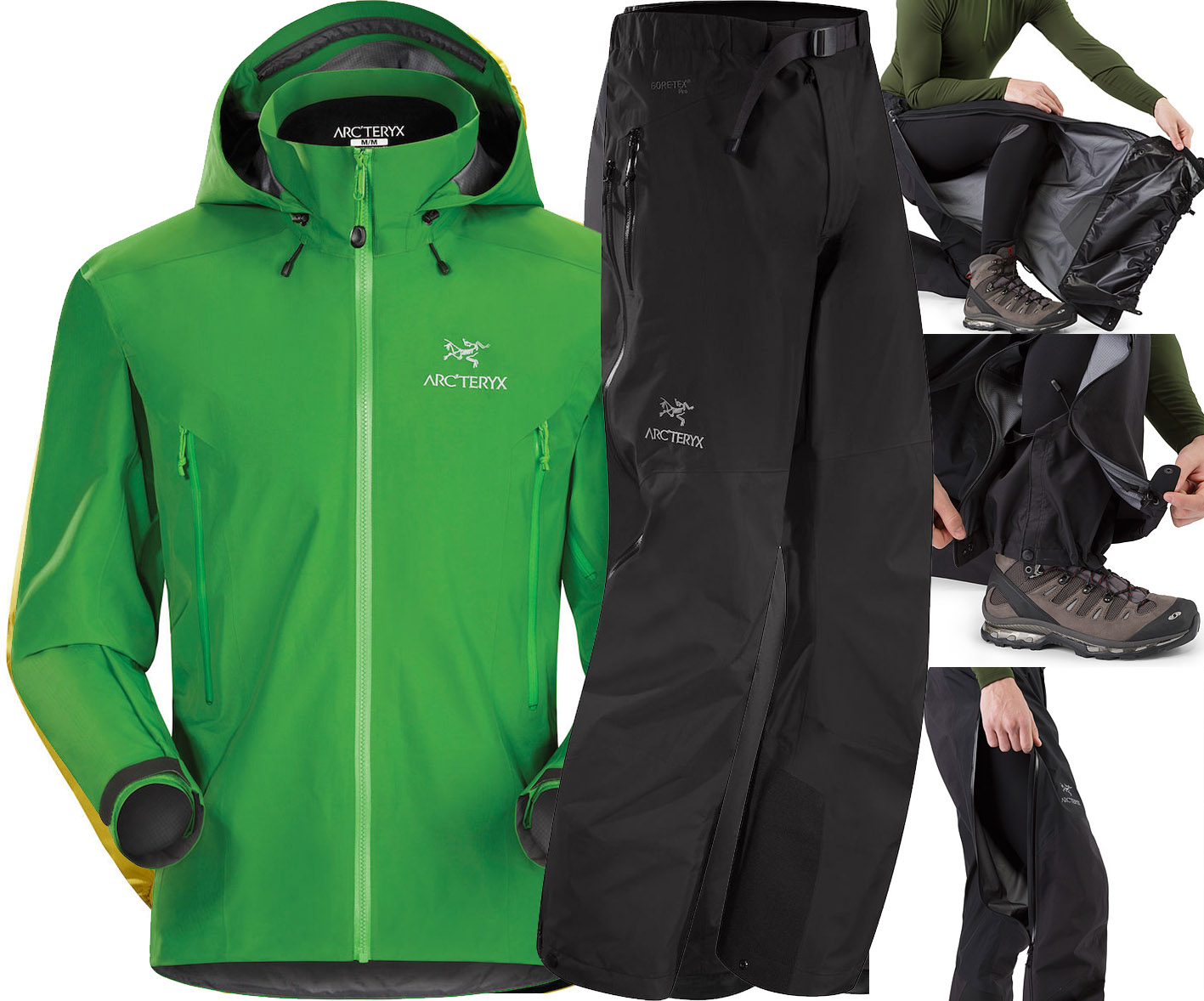 Now that you have your first two layers, you can take on the last one: the shell, also called hardshell.  A beautiful balance between weight (incredibly lightweight!), compressibility and abraision-resistant, the shell will protect you from the rain and snow. A good shell should be waterproof-breathable and should have seam taping.
Here's how this layer will help protect you from the cold :
1) The outer layer: The first layer of fabric is made of nylon or polyester treated with a water-repellent coating. This will make the outer layer waterproof, but in order to help its capacity to repel water and humidity, it requires a membrane.
2) The membrane: Most membranes are designed to ensure breathability and long-lasting weather protection. A shell without a membrane will not protect you from the rain and snow, so you must be vigilant.  Membranes are made of microporous Teflon fibers. Arc'teryx (GORE-TEX®), Mammut (DRYtech™) and Marmot (NanoPro™) are among the brands that offer membranes.
3) The lining: This layer is recognized for its grid liner fabric. In order to be breathable and to expel moisture, the pores of this layer must be smaller than a drop of water, but larger than a molecule of moisture vapor.
You now have all the information to piece together your winter ensemble. To complete your outfit, you can always add a headband that absorbs moisture, a breathable polar fleece hat and warm gloves.
Remember, your best bet is to choose an ensemble that best matches your winter activities !
Have a great winter everyone!