Five Outdoor Excursions Perfect for Long Weekends
Five Outdoor Excursions Perfect for Long Weekends
Autumn is the best season to enjoy the great outdoors, soak up nature and enjoy the fall colours. To make the most of it, here are five outing ideas that will have you breathing in the fresh air and enjoying the beautiful scenery. Perfect for long weekends.
The Dizzying Ascent of the Acropole-des-Draveurs
Take your time. Climbing the Acropole-des-Draveurs trail is undoubtedly one of the most beautiful hikes in Quebec, but reaching the summit is not easy. The 10-kilometer trail takes about five hours to complete. Once at the top, you can admire the panoramic views of the Hautes-Gorges-de-la-Rivière-Malbaie National Park, some of the highest walls to the east of the Rocky Mountains, magnificent landscapes and impressive elevations.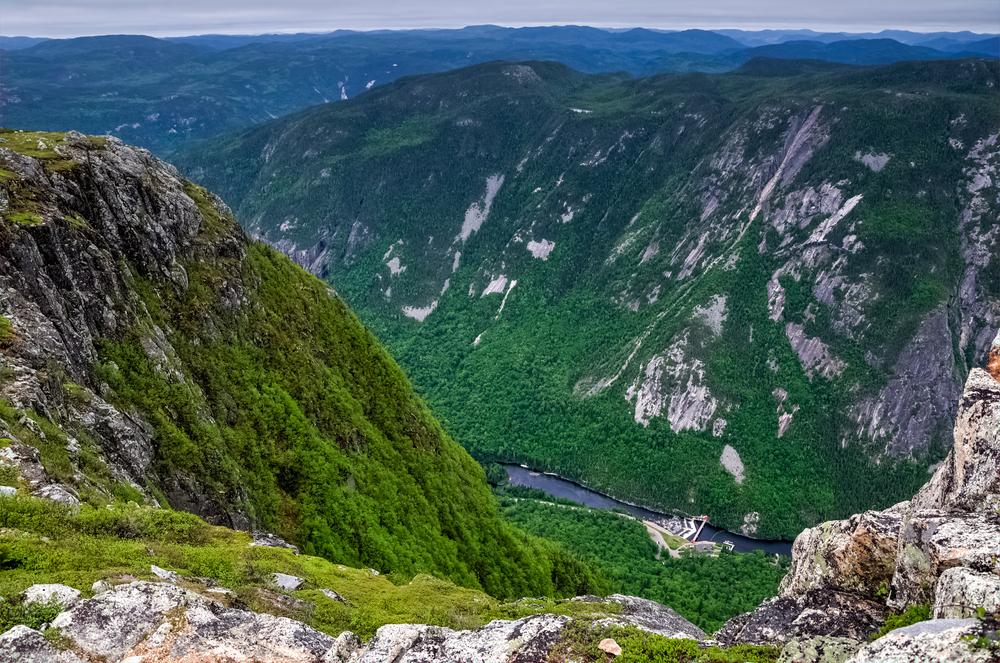 Acropole-des-Draveurs, Hautes-Gorges-de-la-Rivière-Malbaie National Park
A Yurt on Les Loups Trail
Jacques Cartier Park is only half an hour from Quebec City. To completely unwind, choose to stay in a yurt.
Take the weekend to walk the Les Loups Trail overlooking a spectacular glacial valley. The trail for intermediate-level hikers is 11 kilometers long after which you can enjoy the comforts of your yurt. Live the nomad life and enjoy a change of scenery!
A Bike Ride through the Estrie
Easy and accessible, the network of trails that crosses the Estrie is perfect for those who want to take a leisurely ride or tackle a more challenging one. It has nearly 100 kilometers of trails, half of which are paved. Along the way, make sure to enjoy the many delicious local products.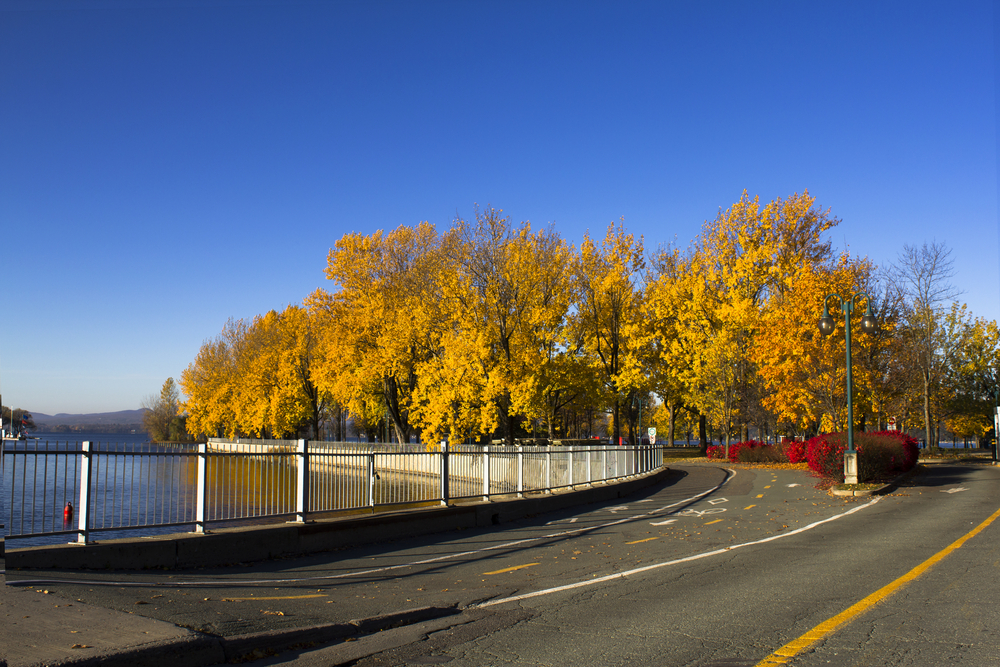 Memphremagog lake
Luxury Camping Near Montreal
You don't need to travel hundreds of miles into the woods to enjoy the tranquility of Huttopia tents. The Îles-de-Boucherville National Park rents out 20 or so. Don't forget to bring your bike to ride around the island before enjoying a beautiful evening in the great outdoors. And all of it so close to the city!
Rent a Tree House
It's a childhood dream that can so easily come true. To sleep below the stars amidst the fall colours, there's nothing better than a tree house. More and more are popping up all over Quebec. The Kabania at Notre-Dame-de-la-Merci in Lanaudière. Le Diable Vert in Glen Sutton. The Parc Aventures Cap Jaseux in Saguenay–Lac-Saint-Jean. Canopée Lit in Sacré-Cœur. And many more! Find your own little nest for a weekend in the trees.
To take full advantage of your outdoor fall activities, get the right equipment by visiting the outdoor section of our website.