Gearing up for an obstacle race
Spartan, Tough Mudder, Prison Break, Bootcamp, X-man… don't miss the opportunity to test your limits at an obstacle race!
That does not mean, however, that you should complicate the task at hand by being poorly dressed for the occasion.
How can you get properly equipped for an obstacle race?
Mohamed and Sophie, footwear and clothing department consultants at SAIL Laval, have suggested a few items that will allow you to focus on your next hurdle.
The Right Footwear
There's not hiding behind it: contrary to popular belief, it is risky to enter an obstacle race with the same pair of shoes that you would wear while walking the dog. The risk of injury increases and your comfort level diminishes.
Good shoes will help save you many headaches (and your feet)!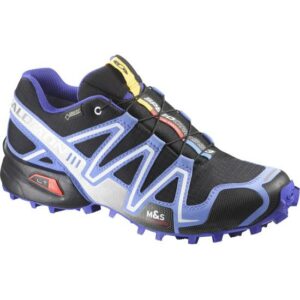 "These Salomon shoes are a favourite for these types of races. You get a close and precise fit and the sole is highly durable. This is very useful on rough terrain or when jumping off of a wall.
The chevron shaped lugs allow for good grip and offer protection against muddy conditions.
The Quicklace system secures the laces evenly with a single pull, so you will never have to worry you about them. The Gore-Tex waterproof membrane keeps your foot dry in wet conditions."
The Salomon Speecross 3 is also available in men's colour and sizes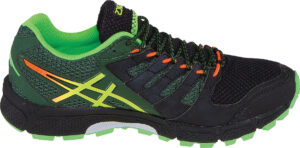 "Aside from obstacle races, those who are looking for something they can wear in another context should definitely go with a shoe like Asics' FUJIATTACK.
Its sole is very strong and is ready for whatever Mother Nature dishes out."
The Right Clothing

"This t-shirt features the Columbia Omnifreeze ™ technology. This means   it capitalizes on your sweat to lower the overall temperature of the fabric, and provides instant and prolonged cooling.
I was really skeptical at first, but it really works. It can even be tested in-store. This is ideal for a long run in the sun."
BONUS : Camelbak CLASSIC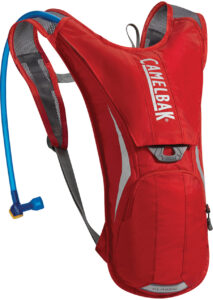 Keeping hydrated is essential for this type of event, and a hydration pack that snugs the body and isn't too big, such as the Camelbak (1.5 liter or 2 liters)  can be a major asset when your opponent is searching for water points.
Enjoy the race!