Hiking, a great way to train for an obstacle course
No matter how much you want to challenge yourself, dream of running more difficult races, or plan to take part in the Spartan Race, you have to be well prepared. It starts with a varied, progressive and well-paced training routine.
An obstacle course like the Spartan Race puts you to the test, both physically and mentally. We can help you get ready, one step at a time. Here are some hiking variations that will increase your cardio, strengthen your muscles and boost your morale
Go at your own pace
Before climbing obstacles, start with short hikes. Enjoy sunny days to improve your fitness. Jog around the neighborhood, sprint around the park, and hit the trails. Take your car to the countryside or the mountains. Do some hiking. Each time, extend your course, increase your kilometers, multiply your strides.
Enlist a friend
Before improving your performance, find ways to motivate yourself. Train with friends, choose people who inspire you, surround yourself with positive runners who make you want to go further. Go on a group hike in a provincial park or wildlife reserve and run with a pack.

Explore all types of terrain
A Spartan Race is not a walk in the park. Push yourself further by getting off the beaten path. Climb the stadium stairs four by four, go deep into the woods, slalom between trees, climb rocks, and don't hesitate to cross the streams. You're not at work so don't worry about getting dirty. And don't be scared — your Salomon Speedcross shoes are made for this! So take on the obstacles, steep trails, slippery terrain and extreme conditions.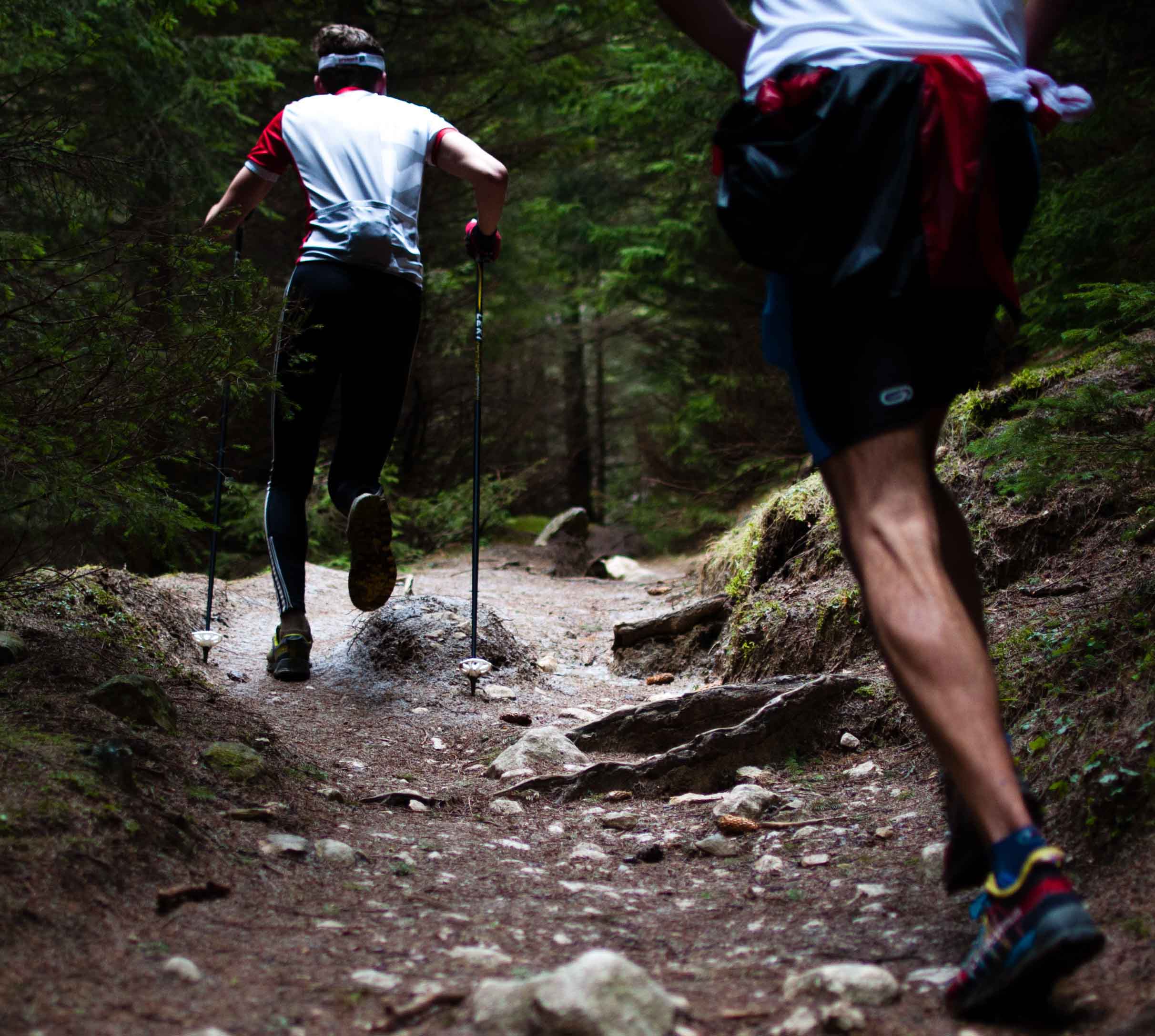 Increase the slope
Take it one day at a time and you'll see the difference. To increase your endurance, improve your cardio and develop your strength and flexibility, practice interval training in the mountains: run up a steep hill, then go back to walking. Try steeper terrain. Go deeper and further into the hiking trails.
Add music and run to the beat
Choose music that makes you move. Change up your playlist. Ask your Facebook friends what gets them moving. Discover new tempos. Cross-training is not just to complement your training, it must be fun too!
And now, the Spartan Race is yours to conquer!