Trek up the Miyar Valley (Part 3)
Thinking about going on a trekking adventure one day? Check out Part 1 and Part 2 of our Himachal Pradesh Trekking series featuring SAIL advisor and outdoor enthusiast, Chris Higgins.
Our basecamp further up the Miyar Valley felt like camping on the set of some Tolkien blockbuster. A lush green meadow and a stream near our tents that ran down to the Miyar River.  At any moment, you'd expect a hobbit to pop out from behind one of the huge granite boulders that covered the site.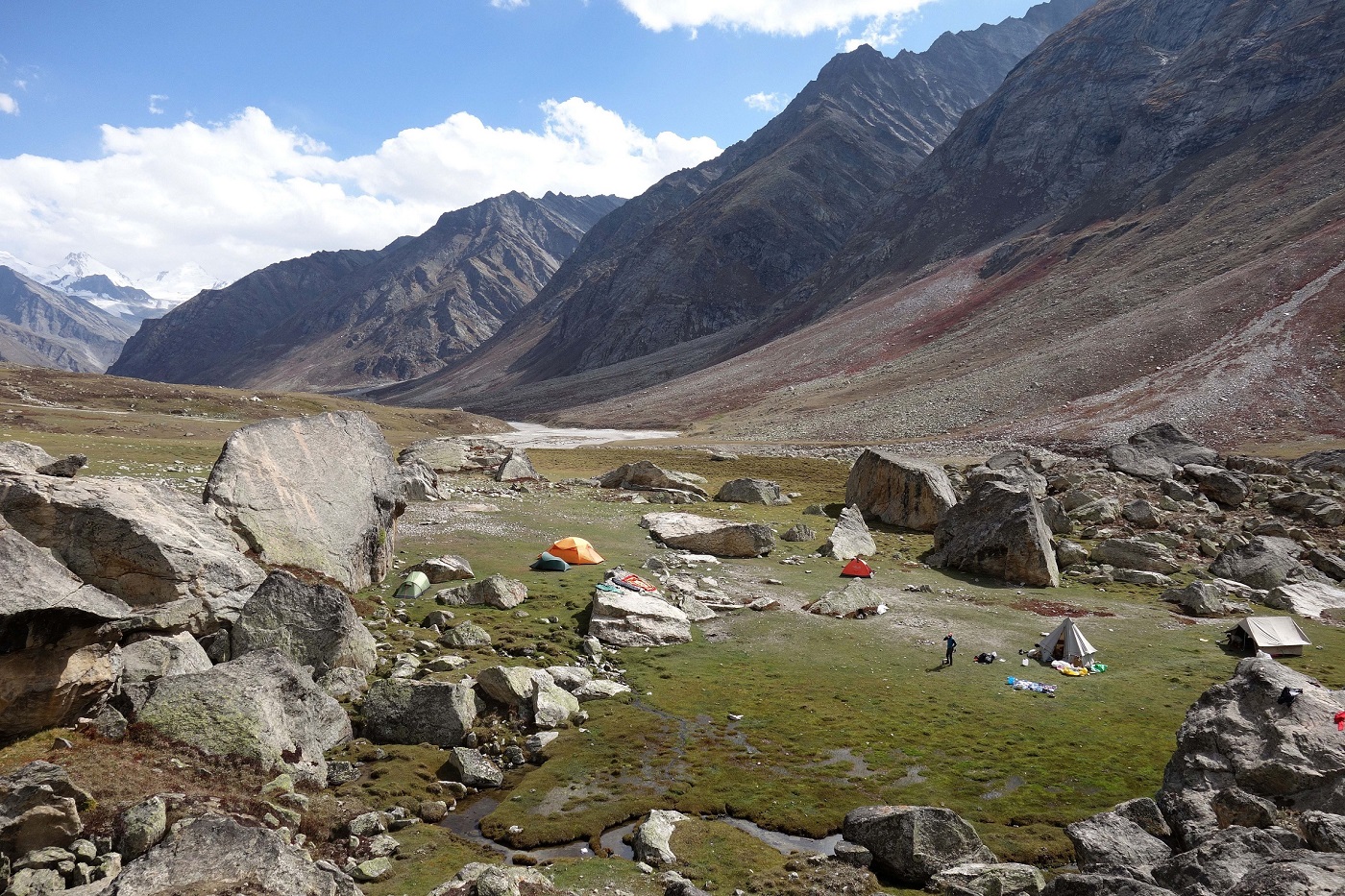 No little people though, just the odd pile of sheep bones bleached white by the sun. Tibetan prayer flags flapped on top of a large boulder and a stack of Ibex antlers on a rock. It wasn't long before climbing shoes came out and there was talk of bouldering routes.
The trek here took two days from the village of Khanjar with its satellite dishes and endless stacks of firewood for the long cold winters. When the pine trees disappeared, the valley opened up wide and high with grasslands  pockmarked with boulders. In sections, the trail smelt of sage and thyme, like an herbal tea. We crossed rivers on dodgy bridges made of logs and flat rocks. The only other signs of human presence were rock shelters built by shepherds.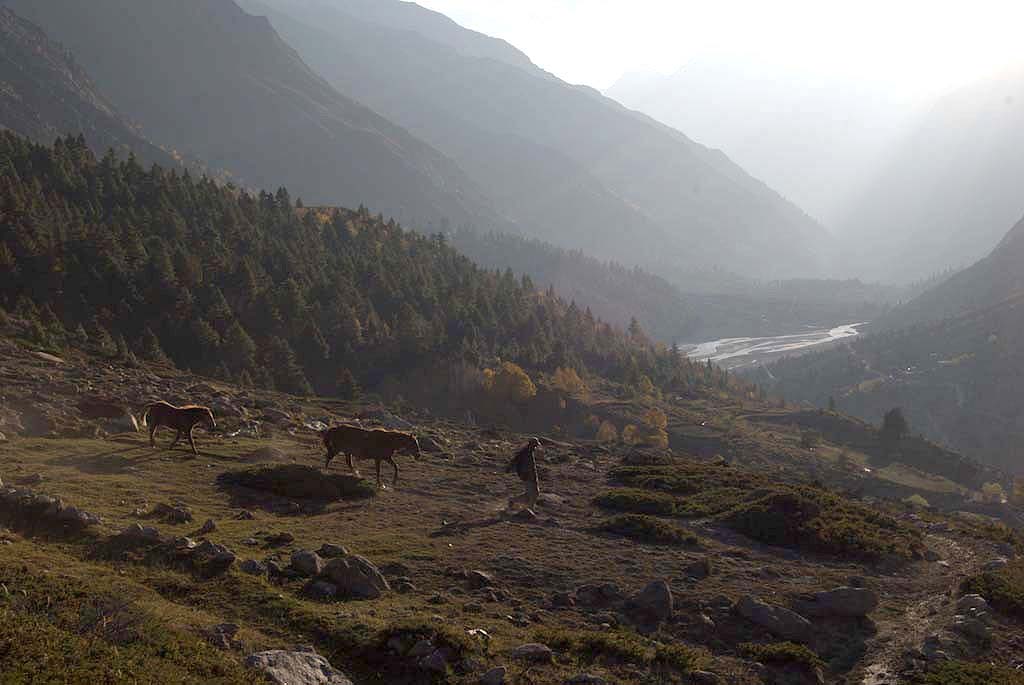 My companion most of the way was Skip Aei. Yeah, I know, his name really is Skip. A nomadic Brit who'd traveled almost everywhere including long spells in India. He ended up with us by chance after responding to Martin's post on Skip's climbing club's website asking for a fourth to join the group.
Punit Mehta, our logistics wizard, wasn't far behind. Months before we arrived, he was buzzing around the Himalayas on his motorcycle doing all the critical legwork. He did an amazing job of hiring the porters, horses and making sure our bellies were full of tasty Indian food.
After a day of exploring the campsite and washing clothes in the stream, we climbed some granite slabs up the valley. Oscar and I roped up together. No bolts here just trad climbing. Protection was sparse, but the rock's friction was solid. Skip had the closest call of the day, but made a quick recovery when a rock pulled out on him.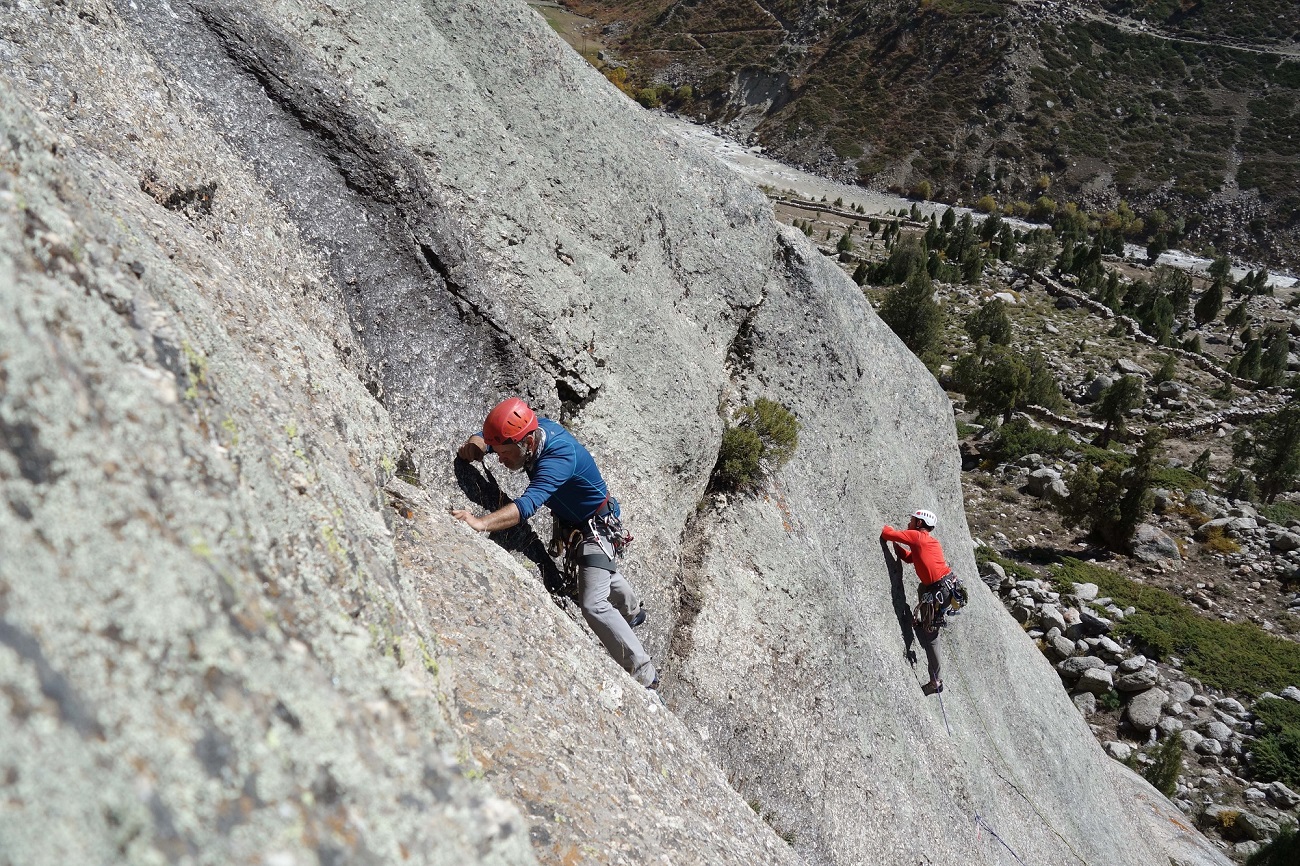 On the way back to camp 'Gruntmaster' Martin suggested we climb a peak. It, of course, was on the other side of the COLD and WIDE Miyar River. Soon enough, Martin had us crossing the river by clipping us into a wire cable with carabineers and our climbing harnesses.
We followed sheep tracks up a narrow valley with several grassy patches. There was a stone shelter nearby with dried cow dung stacked under an overhanging rock to fuel a fire. We weren't the first to visit this remote valley. Shepherds have been coming here and tending their flocks for many years.
We camped on a small patch of grass with a view of the Greater Himalaya Range to the north. As the stove purred, our changed point of view showed that our "mountain" was actually more of a pointy spur on a long ridge.
Nonetheless, we headed up early the next morning before the sun could warm up the terrain at the top following the river and then ascending the ridge. At our highest point, the view was tremendous. It showed a wide panorama of valleys and peaks that just kept going eastwards eventually reaching Pakistan.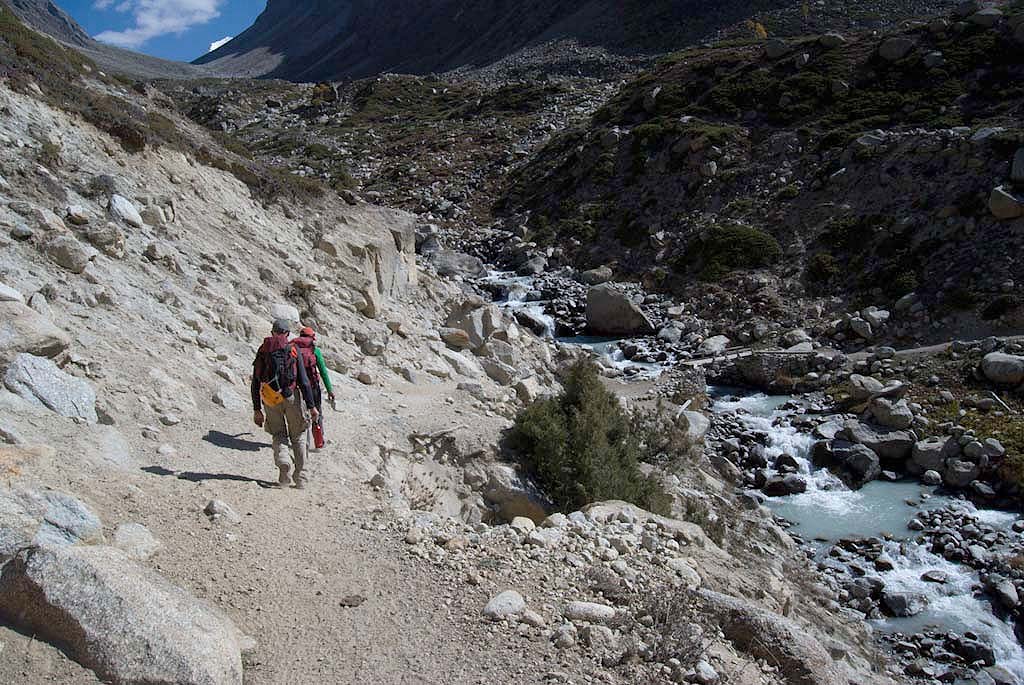 The day before we left the Miyar Valley, I hiked alone up to a place I'd found on my way to the glacier a few days ago. On the way, I followed snow leopard tracks in the fine sand beside the river until they suddenly disappeared.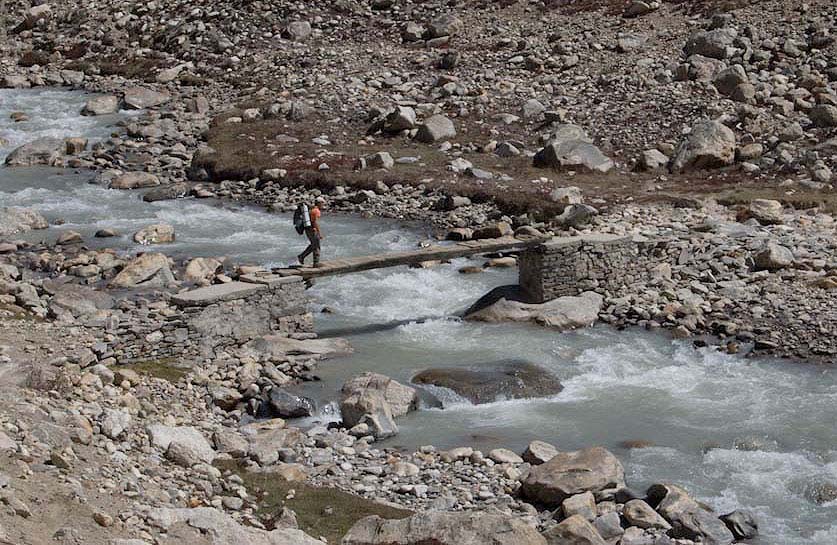 After soaking my feet in a stream that fed into the main river, I laid back on a patch of grass and took in the view. The valley stretched out in front of me as it bended north towards the glacier. The sky, a brilliant blue, framed the peaks and as the sun set lower an amber glow warmed the scene. I tried to take it all in one more time before heading back to camp. Chances are I'll never see it again, but at least I was lucky enough to see it once in a lifetime.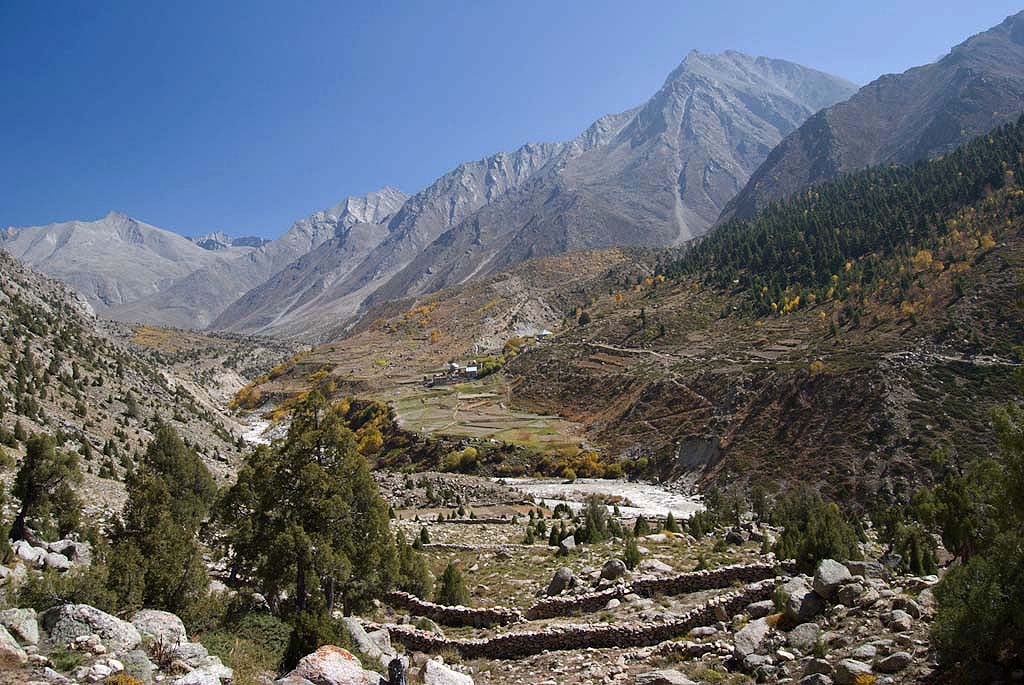 Gear Talk
GROUND SEATS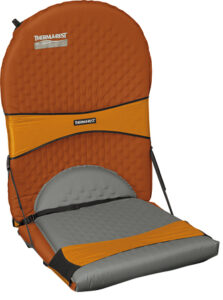 I was sold on ground chairs watching Oscar sit comfortably in the dining tent seat while I constantly shifted my position to find comfort. Having a solid backrest and a soft cushion under your butt when you're sitting on the ground is a great feeling. The other great thing about them is they don't weigh much and take up little space in your pack.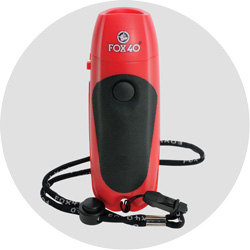 FOX 40 WHISTLES
The best safety device in my mind you can get for less than 10 bucks. If you solo, they're irreplaceable. You can never yell as loud as a whistle. Clip one to your backpack or PFD with a carabineer.