Also available in: French
Spring hunting is perfect for those who prefer to hunt in warmer weather, or for those who would like to get started. See all of our tips and tricks for a great spring hunt.
Articles in the guide : 3
Videos in the guide : 1
If you are planning to hunt this spring, explore our selection of equipment that will help you harvest and perfect your technique.
Black bear hunting gearTurkey hunting gearWaterfowl hunting gearSmall game hunting gear
TIPS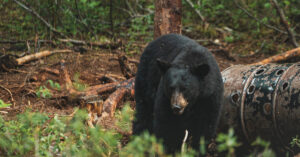 Hunting Black Bear: An Introduction to this Underestimated Big Game
If you're new to hunting, no need to worry! Follow our tips, and you'll have everything you need to embark on this unique adventure.
TIPS
Migratory Bird Hunting: Basic Tips for Planning Your Next Hunting Trip
Migratory bird hunting is well regulated in order to allow for the conservation of different species and their habitats. A special spring harvest is allowed for hunting overabundant species such as snow geese. Read these tips to learn more about the regulations and the gear you'll need to hunt.
TIPS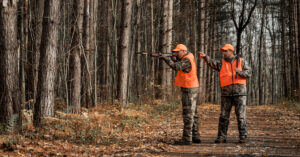 Small Game Hunting: Useful Information for Getting Started
Some small game species can be hunted in the spring. Find out what gear will help you and read some practical tips about this activity.
VIDEO
Wild Turkey Hunting | Mistakes to Avoid
In collaboration with Born to Hunt, discover the main mistakes to avoid when turkey hunting. You'll be sure not to come home empty-handed!
Also available in: French