Also available in: French
Fly fishing, an activity that is rapidly gaining in popularity, requires specific equipment and techniques. Therefore, see these 5 articles to find answers to all your questions!
Articles in this guide: 5
TIPS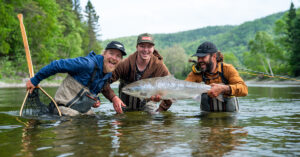 Fly Fishing: Answers to the 5 Most Frequently-Asked Questions
Fly fishing has been growing in popularity over the course of the past few years. We're answering some of the most frequently-asked questions about the sport to help guide you as you discover more about this exciting outdoor sport.
TIPS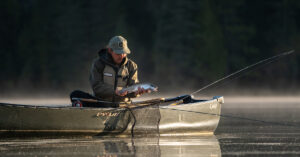 Trout Fly Fishing: Basic Tips to Get Prepared
Prized by anglers everywhere in Ontario and Quebec, different species of trout can be found in many different places and their carnivorous diet makes them the fish of choice when it comes time to take out your fly fishing rods. Discover the basic notions for getting initiated to this popular sport.
TECHNIQUES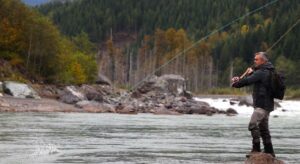 Cyril Chauquet's 3 Favorite Techniques for Fly Fishing for Trout
When we talk about fly fishing, we're talking about a whole bunch of different techniques. In the sea, a lake, or a river, from the surface of the water to the depths, fly fishing is way more versatile than you'd think! Each technique has its particular specifics and its own materials to use. Here's an overview of the techniques that Cyril Chauquet uses most often.
TIPS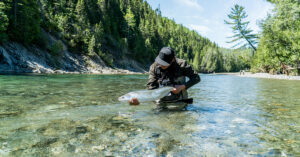 Salmon Fly Fishing: Tips for Getting Started
Salmon fly fishing season is upon us and the excitement is reel (pun intended!) Fly fishing, more specifically for Atlantic salmon, attracts people from all over to the rivers of the province of Quebec. For seasoned anglers, as well as guides, it's the time to get out the gear, and to make sure that everything is working properly and is safe to use before June 1st: the day most rivers grant access to anglers. Let's take a closer look at this amazing sport.
GEAR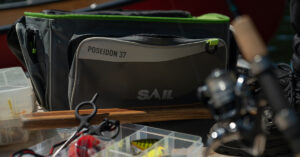 Fishing Gear Checklist: The Gear You Need
The time has come: the moment where you can finally set your "Out of Office" message and head out fishing to make some amazing catches. To make sure you don't forget anything, we've prepared a Fishing Gear Checklist as a handy and helpful prep tool that will ensure you're got all you need for the best fishing trip yet!
Also available in: French