The Best Fly Fishing Destinations in the Province of Quebec: Hooké's favourites
Also available in: French
When it comes to sport fishing, fly fishing immediately comes to mind. The province of Quebec is full of well-kept, yet accessible secrets where coming into contact with various fish species is possible. Fred Campbell, founder and director of Hooké and avid fly fisherman, shares his 5 best fly fishing destinations in Quebec.
This article was written in collaboration with Hooké.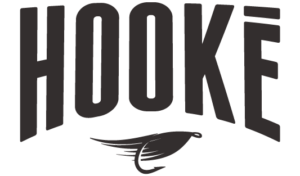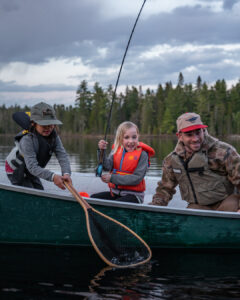 1. Mauricie: The beauty next door
For Fred Campbell, Mauricie is a great family destination. Situated just 2 hours away from major cities, it allows anglers to start their fishing season off in its advantageous geographical position where rivers thaw early. A multitude of outfitters dot this authentic region where it's easy to teach children the basics of fishing and introduce them to the pleasures of nature. The Hosanna Club outfitter, in the municipality of Trois-Rivières, is bordered by the Saint-Maurice River and surrounded by a multitude of lakes. Which is the most beautiful one? Attraction Lake – which bears its name well! Among other things, the outfitter offers comfortable and peaceful accommodation, as well as an ideal atmosphere for fishing brook trout with the family in an enchanting setting.
To find out more about fishing in Mauricie, check out the Mauricie Outfitters website or the Hosanna Club website (French only).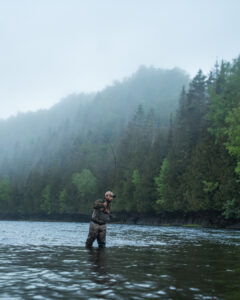 2. Gaspésie: Salmon paradise
It's no secret that the Gaspésie region is a salmon fishing Mecca. All its rivers are fished solely via fly fishing. Access to the crystalline Gaspesian waters and the possibility to get quite close to fishing sites by car help make salmon fishing there extremely accessible. Where should you head first? Matapedia, known for its large salmon quantity. Additionally, the area has many other aquatic treasures such as brook trout, sea trout, and the famous striped bass, which can also be fished in the evening with a headlamp. This uncommon activity is recommended by Fred Campbell on the beaches of the Gaspé, mainly in Baie-des-Chaleurs and in certain rivers of the Gaspé.
For more information about salmon fishing and accommodation in the Gaspésie region, visit the Quebec Salmon Fishing information page.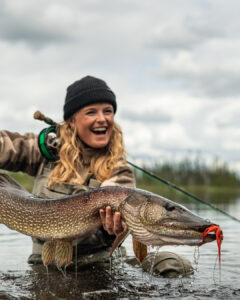 3. Northern Quebec: Preserved land
James Bay and the Eeyou Istchee region, accessible by car north of the 49th parallel, is a dazzling change of scenery with horizonas as far as the eye can see and wild landscapes. Fishing for walleye and pike is mostly done here, and some of these can reach quite an impressive size. Far from the hustle and bustle of more populated areas, a fishing trip to this region is also an excellent opportunity to unwind while appreciating the grandeur of the landscapes. If you want to treat yourself, opt for a stay in the outfitters of Nunavik, reachable by plane or helicopter, to fish for arctic char, Atlantic salmon, trout, or brook trout.
Visit the Destination Nord website to get more information regarding both access to the territory and the types of accommodation.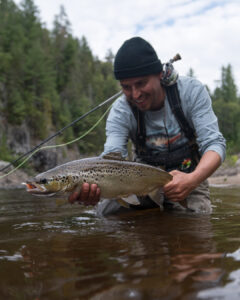 4. Lac-Saint-Jean: Ouananiche (landlocked salmon) kingdom
The end of a fishing season inevitably brings us closer to September, the perfect time for ouananiche. This smaller, landlocked salmon, reaches its maximum size at that time of year. In addition to the famous Lac-Saint-Jean, the Ashuaomushan, Metabetchouan, and Mistassini Rivers allow you to track down this specimen, where it is fished exclusively via fly fishing.
For more information about fishing in this area, visit the Lac-Saint-Jean website (French only).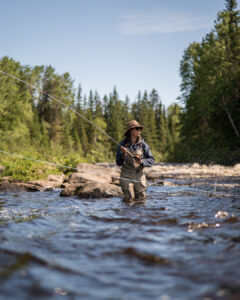 5. Charlevoix: Splendid and accessible
This majestic and charming region, located barely an hour away from Quebec City, allows fly fishermen quick and easy access to the Rivière du Gouffre, where, according to Fred Campbell's personal experience, large salmon can even be observed. The Malbaie River is another Charlevoix waterbody, which is yet another option for fishing enthusiasts to enjoy. The St. Lawrence River in the Charlevoix region allows beginners to practice salmon fishing without having to travel hundreds of kilometers to find an environment conducive to their favourite sport.
Explore Charlevoix's outfitter website for more information.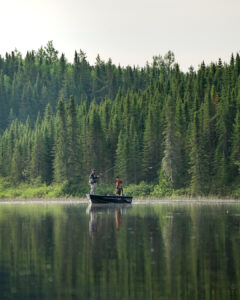 The Best Fly Fishing Destinations in Quebec: No lack of choice
In Quebec, we are fortunate to live in an incomparable territory where rivers abound and the abundance of resources provides fishing enthusiasts with unique places to practice their casts. A multitude of rivers to fly fish are available to anyone who is interested, and this summer is no exception. As long as you are well equipped, you'll be all set to go.
Hooké and Fred Campbell wish every fishing enthusiast an amazing fishing season!
Also available in: French