Climbing: the most impressive walls of Quebec
Also available in: French
The Most Impressive Rock Walls in Quebec
Quebec has so many grandiose and majestic rock walls that it is impossible to list them all. You may have heard of some through their reputation. You may have had the chance to admire others, or even climb them. Here we have selected some of the most beautiful. 
Paroi Elephant in Poisson Blanc Regional Park
 A well-kept secret north of Ottawa, take a zodiac on the Poisson Blanc Reservoir to reach the most beautiful routes of the Paroi Elephant, a 30-meter rock wall. From the top, you'll admire the sparkling waters of the reservoir dotted with nearly 80 islands.
The Cliffs of the Parc des Grands-Jardins
The Grands-Jardins National Park has three walls for climbing enthusiasts. The one at Mont de l'Ours is 30 to 150 meters high. Mount Gros-Bras offers 24 trails that reach up to 225 meters high. More challenging, the Dome has 62 routes ranging from 15 to 200 meters high. The site of Mount de l'Ours is particularly known for its view of the sunset and the Charlevoix massifs.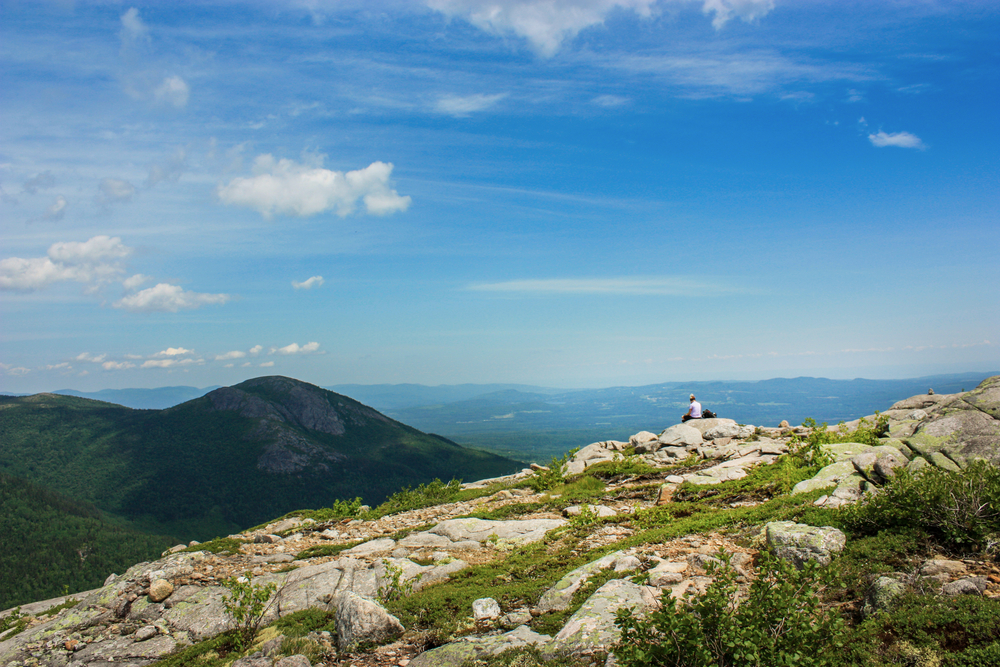 The Grands-Jardins National Park
Cape Trinity in Saguenay
The cliff face of Cap Trinité offers experienced climbers a spectacular view of the Saguenay Fjord. But to get there, you have to take a kayak or canoe, or walk a nearly six-kilometer trail.
The Cliffs of Saint-André in Kamouraska
With the river running into the sea at your feet, the Kamouraska climbing site is one of the most popular in Quebec. The cliff has rock walls, boulders, overhangs, and soft or compact rocks, and 120 routes for all levels. In the distance, the Charlevoix mountains offer a magnificent panoramic view, especially at dusk.
In recent years, the rock face overlooking Lake Kénogami has been welcoming climbers in the Saguenay region. With its 75 meters of open expanse over the lake, this dizzying cliff, which looks like it was sliced by a knife, is one of the most beautiful in Quebec.
Note: To access the climbing sites, it is most often necessary to be a member of the Quebec Federation of Mountain Climbing (FQME) and pay an entrance fee. Some walls are also sometimes subject to restrictions to allow nesting of protected species such as peregrine falcons. Find out more about this before planning a climb.
Before you embark on these spectacular climbs, find the best equipment by visiting the climbing section of our website.
Also available in: French