Also available in: French
As we officially enter the season of changing leaves and chilled air, it's time to start dressing the part. While much of the month of September is spent transitional dressing, it's time to break out the fall shopping list!
Get inspired by work-friendly pieces such as Woolrich, Prana and Toad & Co which all put fashionable touches on their classic items.
Here's how to get the look: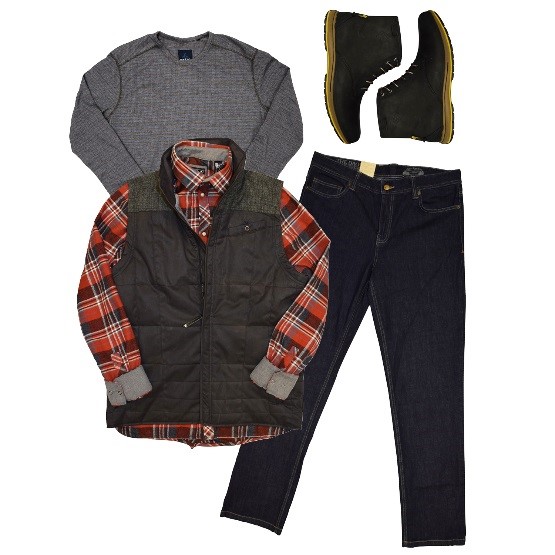 The Prana Keller Crew is travel friendly, courtesy of a wrinkle resistant blend. Pull it out of your duffel for comfortable warmth as the sun sets on your next camping trip.
The Violator flannel shirt by O'Neill is a timeless classic that comes in an array of patterns.
This functional insulated vest by Royal Robbins is designed for both travel and the outdoors. With an interior travel and media pocket system, it'll keep you organized and ultra-comfortable.
Designed for optimum comfort and flexibility, Toad & Co's Drover pants is cleaned up enough for work but still rugged enough for play.
Don't let this stylish, casual and super-comfortable boot by Columbia fool you, it's rugged, made of full-grain leather, is 6 inches high and just as ready to hop logs as it is to hop commuter trains.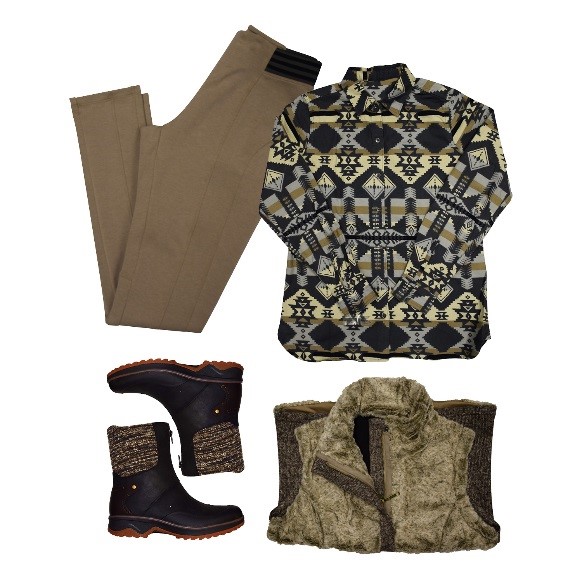 These comfy chic pull-on Lolë pants give you a smooth silhouette and a flattering fit without bulk. They're made with a soft, stretchy, wicking-by-construction blend of cotton and eco-friendly Tencel.
The Keystone Printed Chamois Shirt is sure to become one of your cool weather favourites. Made of 100% cotton  that's been pebble-washed for softness, then printed with a charming all-over design.
Soft and extra cozy, this faux vest by Tribal will keep your warm and looking fab no matter the forecast.
Designed for comfort, the Eventyr Bond Merrell boot is great for outdoor activities. It is water resistant with excellent traction on rough terrains.
Also available in: French