How to take down, clean, store and protect your camping equipment
Also available in: French
In the world of outdoor gear, competition is fierce. Companies go head to head to offer the best technology on the market to make your tents, sleeping pads, sleeping bags, and other items the most efficient they can be for optimal performance. Numerous defects – far from being manufacturer defects – come about following improper use of the items, or poor maintenance. Camping equipment is relatively expensive and vital to any outing lasting longer than a day. So, we're sharing tips about how to take down, clean, store, and protect your equipment so that it lasts longer!
Check out our Camping Guide to learn even more tips and advice on this activity, which is just as enjoyable to do with others or alone in the four corners of the country.
1 – Taking down your tent
Tent models can vary infinitely in terms of shape and size, but the same rules apply to all. To take them down: shake them off, make sure they're dry, and avoid folding them.
Ready to hit the road? Before hurriedly pulling out your tent poles, open the doors and shake off your tent so that twigs, leaves, and pebbles fall off its surface. Only then should you put away your tent poles and pegs in the bag before adding the tent floor, tent body, and rainfly (the doors to the main entrance should always be left open for better aeration). You may roll up the tent body, but, as we said before, you don't want to fold it, as it makes the material fragile where fold lines are created.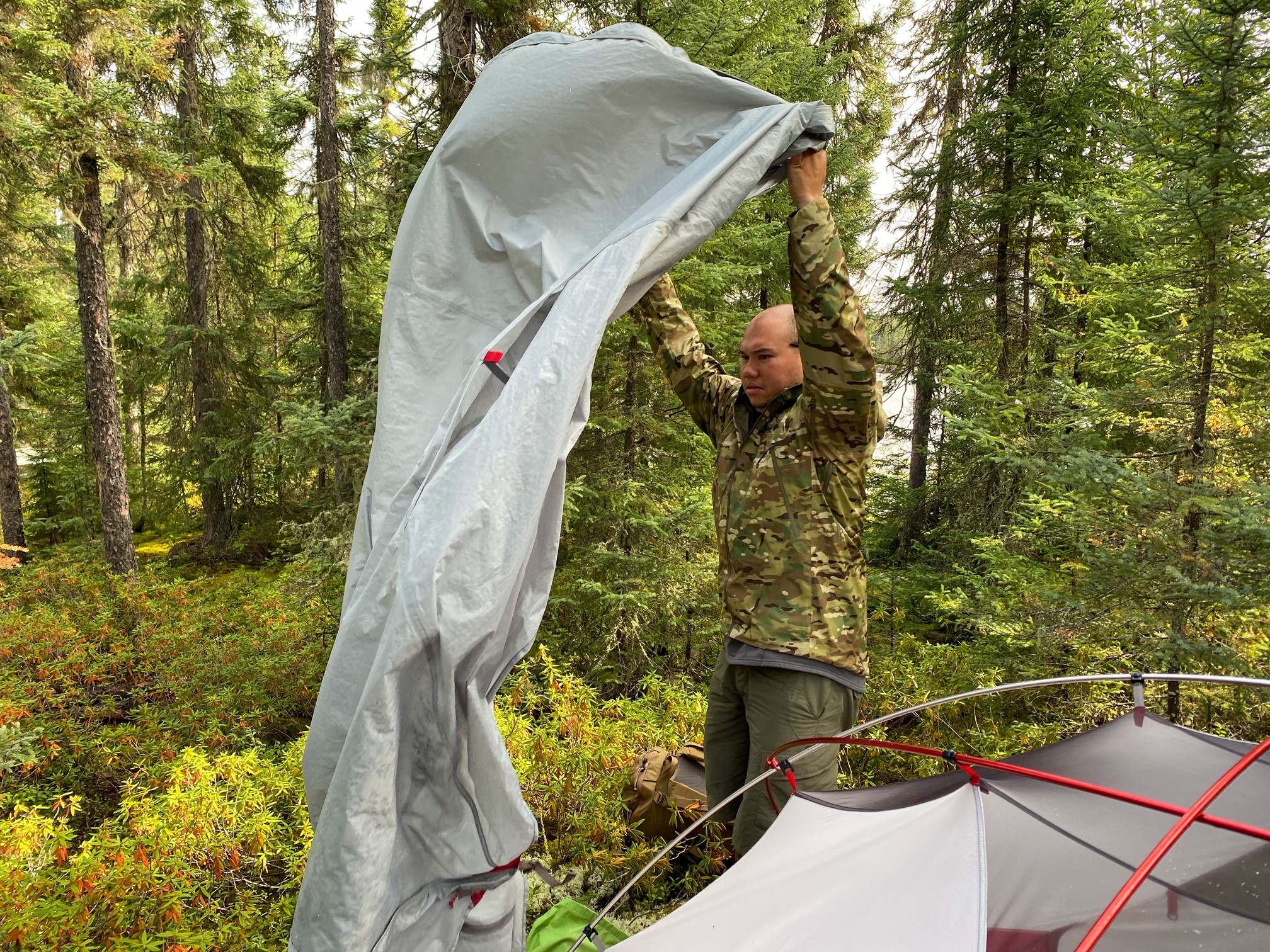 Another thing to remember: make sure that your tent is completely dry before storing it. If it's still damp, all it takes is 24 hours before humidity could cause mold that might damage the fabric. The same goes for your mat and your sleeping bag, which will last a lot longer if, before storing them, you allow them to dry out in the sun and crisp breeze.
2 – Cleaning
Once you're back home, no need to wash your camping equipment if it isn't stained and isn't giving off a foul odour. But when washing is necessary, for tents just as sleeping bags or mats, use a soft soap, some lukewarm water, and wash by hand before allowing to air-dry. Avoid the washing machine and overexposure to the sun and you'll be sure to extend the life of your equipment's technical features by relieving it of any dirt and grime.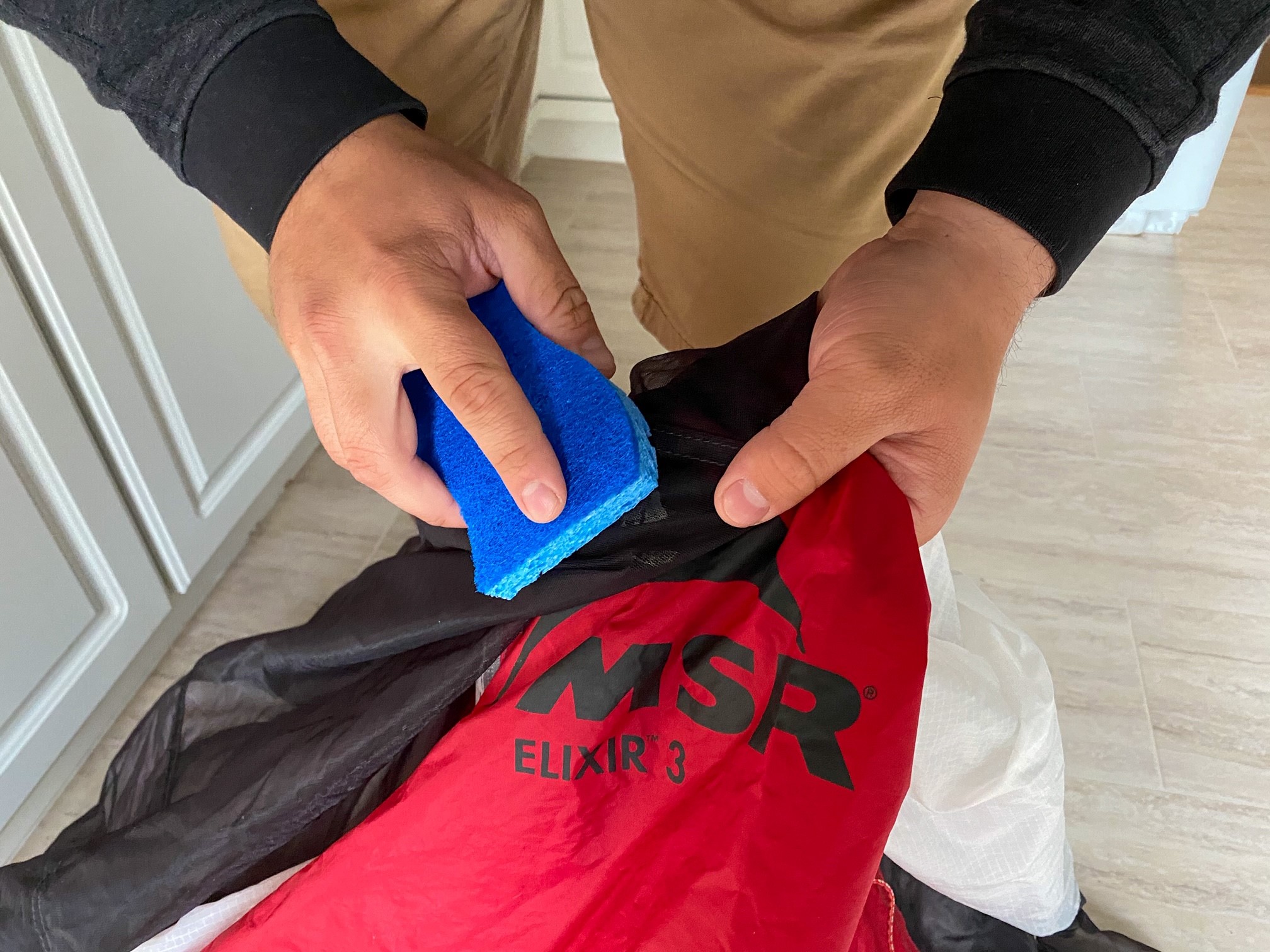 If your sleeping bag contains duvet, make sure to use soap that is specially made for this type of fabric and dry in the dryer at a medium temperature with a couple of clean tennis balls to evenly distribute the duvet, and allow it to keep its insulating properties.
3 – Storing
Camping season is over for you? Extend the life of your camping equipment by storing it in a dry, cool place wither good air circulation.
Keep compression bags as well as the small bags in which your tent, sleeping pad, and sleeping bad were sold to help you save on space during your excursions, and opt for a large, breathable, mesh bag to store your tent and sleeping bag.
As for your sleeping pad, hang it up unrolled on a hanger with the valve open.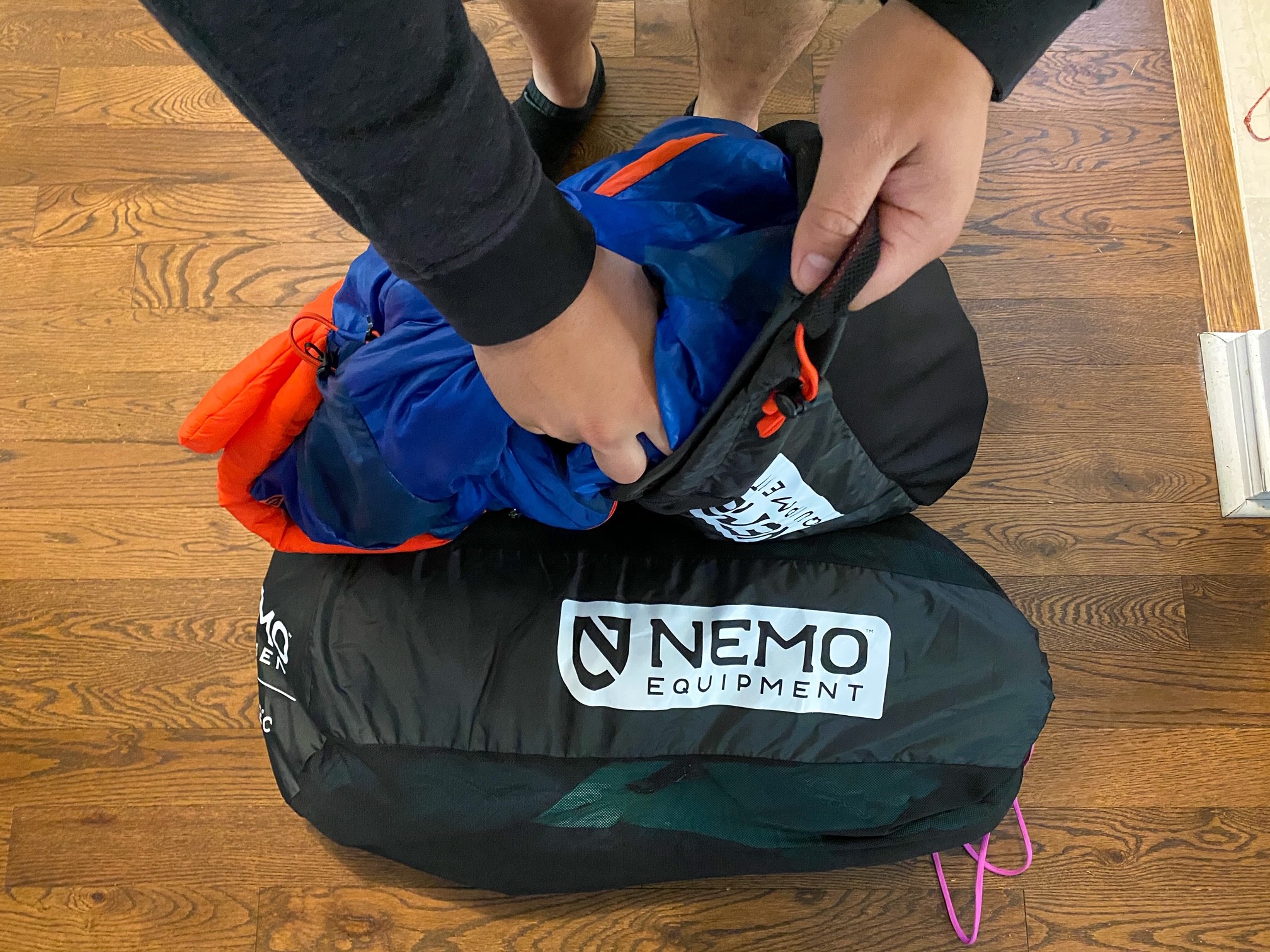 4 – Protection
One thing is for sure, over time, even when using your equipment appropriately and maintaining it well, it will lose its effectiveness over time, depending how often it is used or in what weather conditions it is used.
The good news is that there are many ways to protect the products you love. Here are a couple tips: keep them away from flames, hot water and oily substances; transport them in waterproof bags to protect against storms or activities on the water; avoid overexposure to the sun, and clean as needed. As far as your tent goes, consider using pegs that are well-adapted to the type of terrain, and anti-storm tent straps in case of strong winds, to keep the structure intact.
When it comes to waterproof materials, revitalize them by applying a water-repellant treatment every so often (sold in store) so that the material can repel water like new once again!
Also available in: French