Roast moose stuffed with pear, brie, and spinach
Also available in: French
In this moose recipe, we highlight the king of the forests. This recipe combines a gourmet side with aromas that aren't usually used with moose, but are delicious.
Article written in collaboration with FedeCP and François Lapointe, Editor-in-Chief of Chasse Québec.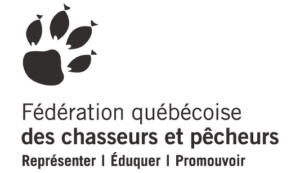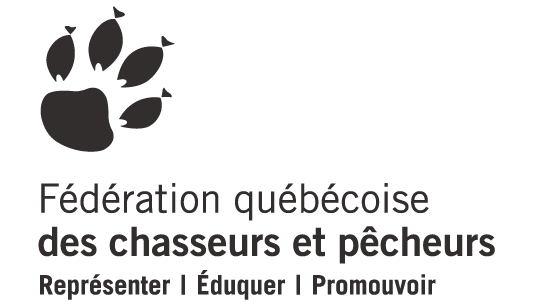 We used moose roast beef for this recipe, but any relatively tender piece is okay if you'd like to practice, as long as it's in a large chunk. You can, therefore, use striploin or even filet mignon if you wish. This is also a great moose recipe for hunters and their guests who are less keen on blue or rare-cooked meats. The sweet and savoury combination is there, but is subtle.
When it comes to cooking this piece, cook time will vary greatly depending on the size of your moose. As you need to cook with what you have, it would be judicious to use a meat thermometer in order to be sure it is cooked thoroughly.
The key to this recipe is to handle your knife well and to spread the block of meat into a piece of even thickness, which you will stuff and roll. Getting a good handle on butcher's knots will also help (several tutorials can be found on YouTube).
Enjoy!
Roast moose stuffed with pear, brie, and spinach 
🔥Prep time: About 2 hours
🔥Cook time: 1 h 30 min
🔥Difficulty level: Easy
🔥Serves: 4
Cooking mandolin (optional)

1 cutting board

1 knife

Butcher's twine

1 pot

1 baking sheet with an oven rack

1 meat thermometer

Aluminum foil

1 plate
Ingredients
1 Bosc pear

About 250 grams of brie cheese

Moose roast beef (+/- 2 kg)

Salt and pepper

A handful of fresh spinach

A bunch of fresh thyme

Olive oil

Sea salt

Freshly ground pepper
Steps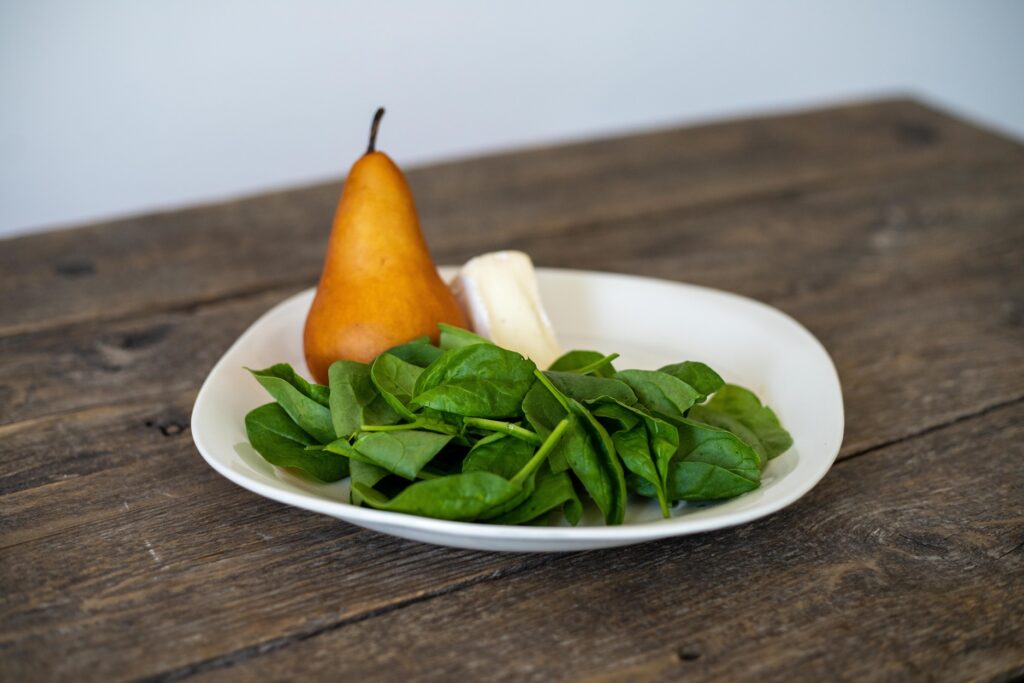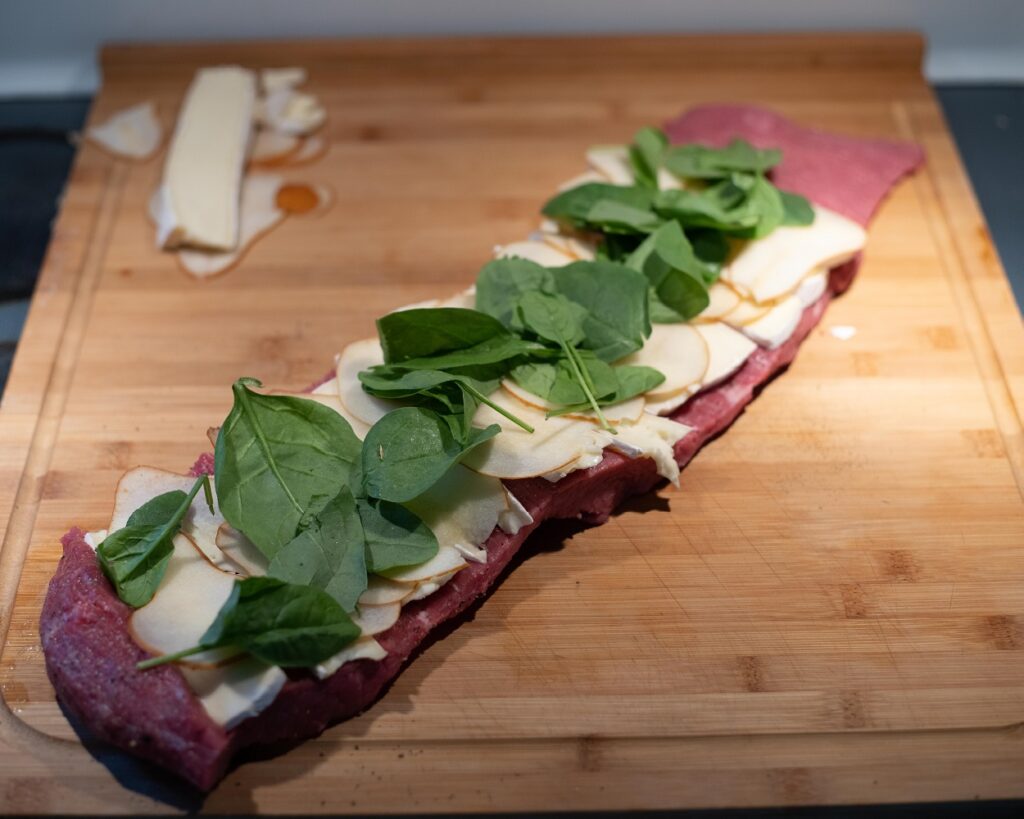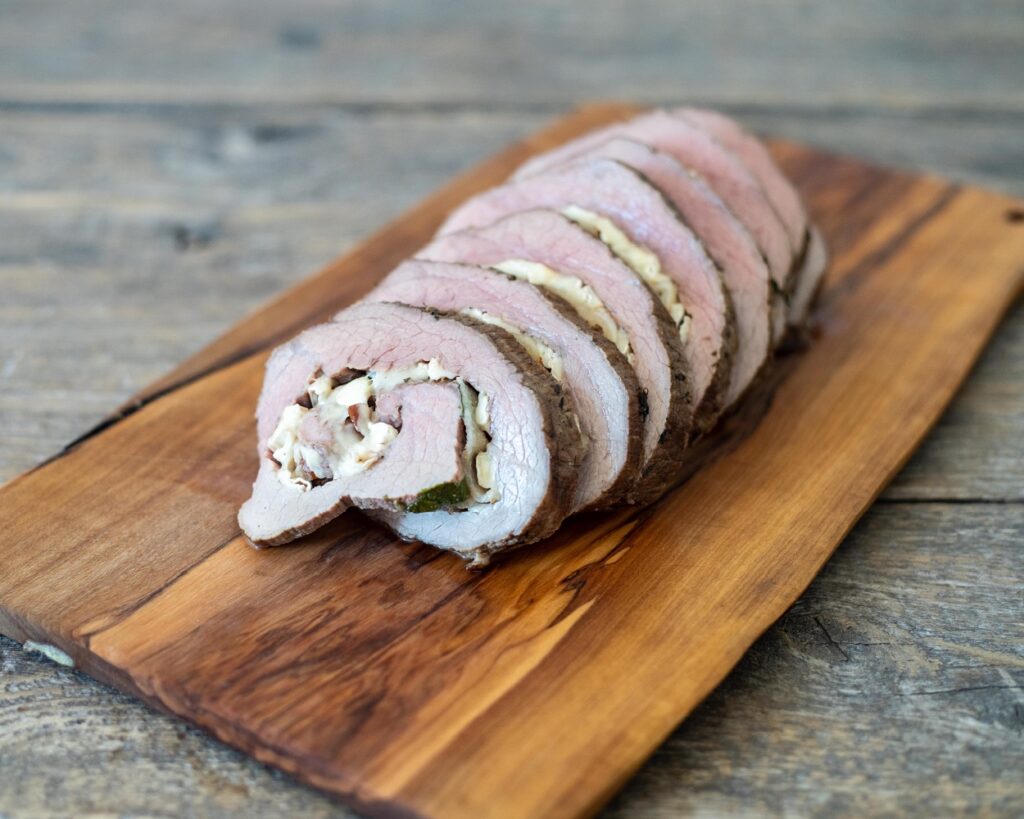 Preheat the oven to 350°F (176 °C).

Using the mandolin, cut the pear into thin slices of about 2 mm. This step can be done with a knife if you are skilled with it. Slice the brie cheese into thin slices. Set aside.

On a cutting board, mince the piece of meat lengthwise to make a long piece about 1.5 cm thick.

Season the piece of meat with salt and pepper on both sides. Arrange the pear slices, brie slices and spinach along the inside.

Roll it up. Arrange the thyme sprigs on the meat and tie everything together using butcher's twine, starting from the center and working towards the ends of the piece.

In an oven safe pot, pour the olive oil and place over medium-high heat. When the oil heats up, put in the meat and sear the piece on each side. Remove from the heat.

Put the piece of meat on the grill, then on the baking sheet. Insert the cooking thermometer in the center of the meat. Place a piece of aluminum foil over the piece of meat to protect it from evaporation.

Place in the oven until it reaches a temperature of at least 140 °F (62 °C).

When this temperature is reached, after about 90 minutes of cooking, remove from the oven. Wrap in aluminum foil and wait 10 minutes before cutting (this step will help meat to lose less liquid during cutting.

Remove butcher's twine and thyme. Season the piece of meat with sea salt and freshly ground pepper…and serve!
To find everything you need to cook in the great outdoors or while out hunting, check out our cookware and camp kitchen accessories.
Also available in: French