Striped Bass Fishing: Simple Techniques for a Great Catch
Also available in: French
The striped bass is an easy species to catch and does not require too much advanced skill. Just follow the tips and techniques shared by Martin Léonard, SAIL's hunting and fishing specialist, to get the most out of your saltwater striped bass fishing trip.
In this article, you will learn more about:
Striped bass features
The best times to fish for striped bass
Where to fish for striped bass
Ways to fish for striped bass and the most favourable bodies of water
Main lures and techniques when striped bass fishing
Spinning techniques
Fly fishing techniques
Pro tips
What are the features of a striped bass?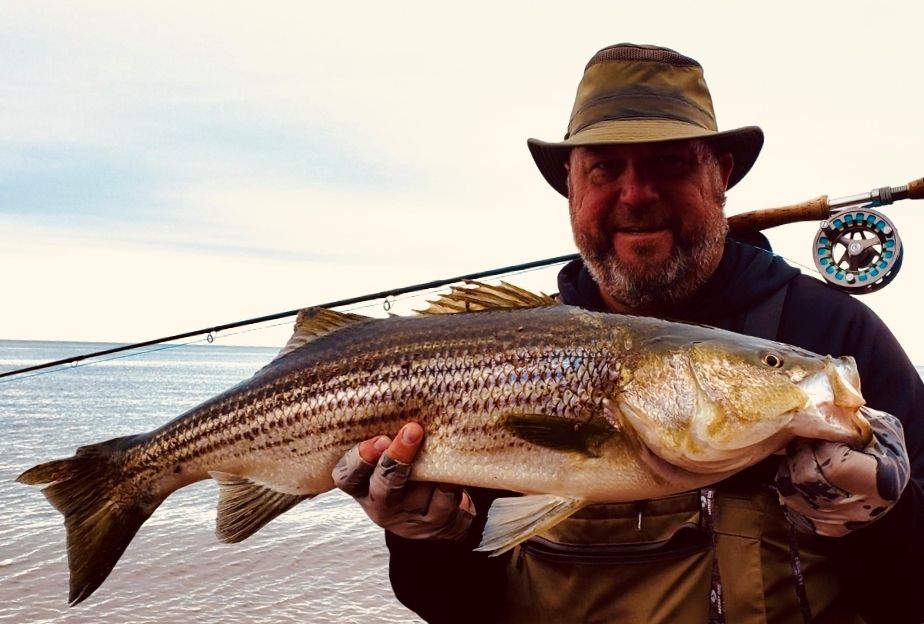 The striped bass, once declared extinct in 1996, was reintroduced in the early 2000s thanks to the Quebec government's stocking plans.
This large anadromous fish, that is to say that it lives at sea but reproduces in fresh water, is generally fished at a weight of 3 to 10 lb (1.4 to 4.5 kg), but it can weigh more. You can easily spot them by their black horizontal stripes, silver skin, large heads and large viscera-filled abdomen.
Although its white flesh is edible, striped bass are more prized for the pleasure of fishing them than for the taste of their mild flesh and small fillets. This is why striped bass is mainly caught by catch and release. If you return your catch to its habitat, avoid taking it out of the water when you unhook the hook.
It is a relatively easy species to catch and does not require an advanced fishing technique. Moreover, striped bass fishing is rather accessible; anyone who is able to cast a fishing rod can catch it, as striped bass abound in the waters of the Gulf of St. Lawrence and are found in schools. If you catch one, there is a good chance that other bass are nearby.
What are the best dates for striped bass fishing and what are the best times of day to head out?
The fishing season has been moved up this year and runs from May 15 to October 31, 2022 in Quebec.
The best periods are generally the last week of June and the first two weeks of July. It is also possible to fish at night, as the tides turn, and to make good catches of striped bass even in the fall.
The important thing is to target high and low tide periods while fishing for striped bass. It's best to fish during high tides rather than low tides, as striped bass move closer to the edges and mouths of rivers to feed on minnows. To find out the tide schedule, download a mobile app or check a website to target times for fishing, such as the Tides Near Me or Tides mobile apps, or the Tides Fishing or Fisheries and Oceans Canada website.
Which locations are best for striped bass fishing?
It is only since 2013 that striped bass sport fishing is once again allowed by the Quebec government, and is permitted exclusively in Zone 21, which extends from the St. Lawrence River east of Forestville and Rimouski to the part that covers the Estuary and the Gulf of St. Lawrence.
You can fish for striped bass on the south side of the Gaspé Peninsula in the Baie des Chaleurs, as the bass spawn in the Miramichi River and migrate up the bay. The municipalities of Carleton-sur-Mer, New Richmond, Caplan, Saint-Siméon, Bonaventure and Percé are good places to visit. In fact, ask about the Circuit des plages inaugurated by the town of Bonaventure. You will have the chance to fish for bass on nearly 15 km of beach.
On the northern side of the Gaspé Peninsula, you can fish for sea bass by boat from the municipalities of Matane and Sainte-Flavie. Take the opportunity to travel to the Gaspé and read this article before planning your vacation. You can also consult the many Facebook groups about striped bass fishing in Gaspésie to get tips and know the good places to visit.
Remember that you are allowed to keep three (3) striped bass in your possession, per day, and your catch must be between 50 and 65 cm (19.7 and 25.6 in.), otherwise you will have to release them alive.
For more information, see the limits of Zone 21, the restrictions and the dates when striped bass fishing is permitted by consulting the Quebec government website.
Which techniques can you use to fish for striped bass?
There are two main ways to fish for striped bass.
You can use the light tackle method, wading (by immersing yourself in the water) or boating.
If wading, target bay mouths where salt water meets fresh water, rocks and beach edges.
If you're fishing light tackle from a boat, you can go further out to sea or target areas 200 or 300 metres (656 or 984 feet) from the water's edge. You just have to stabilize the boat and cast your line, no need for an anchor.
Finally, you can also fish for striped bass with a fly.
What are the main lures and techniques for striped bass fishing?
Spinning techniques
Type of rod and reel: You can use a 7 to 8 foot light spinning rod with medium heavy power and a 3000 size light spinning reel that can hold a good amount of line. You will be able to cast farther. Choose a reel dedicated to salt water so that your reel lasts longer and does not suffer too much corrosion.

Type of fishing line: Choose monofilament fishing line with a strength of 15 to 20 lbs (6.8 to 9 kg). You won't need a leader.

Lures and techniques: You are allowed three lures per line, but each lure must have only one hook (no tripods or double hooks). A good tip: use lures with three hooks, from which you remove two, or with a tripod from which you crush two of the hooks. You can't fish with dead or live bait, so don't use worms or dead minnows.

3-5 inch (7.6 to 12.7 cm) swimbaits with a hook

Sandeel lures that resemble a sand lance, smelt or capelin and are blue, purple, green, chartreuse or pink




Movement: Simply cast your line and let the lure drop, as it is already weighted (lures contain a weight in the centre), at approximately 1 foot per second. Then, bring your line in steadily.
Some lure choices: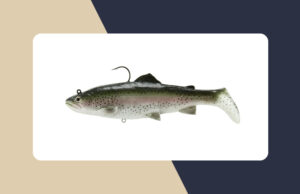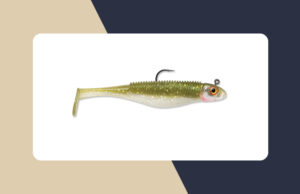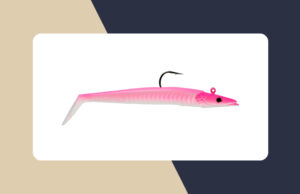 Striped bass fly fishing techniques
Type of fishing rod: you can use the same gear used for salmon fishing, a 9 ft (274 cm) number 8 fishing rod

Type of line: opt for floating line with a sinking tip.

Flies and techniques: favour streamers with a galvanized steel hook so they won't rust

Clouser's Deep Minnow flies

Lefty's Deceiver saltwater flies
Some fly choices: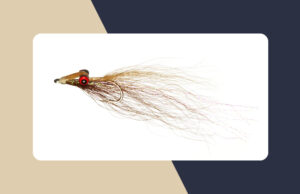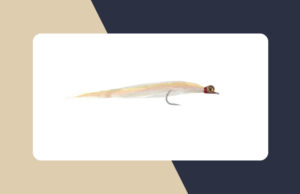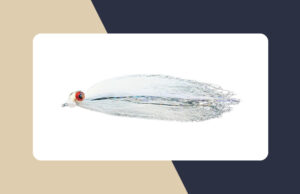 Are there other tools and essentials when striped bass fishing?
A set of waders is paramount since you may wish to dip into the water in order to catch this species in saltwater.
Also consider bringing a landing net for salmon, an open basket to put your silk in if you're fly fishing, as well as polarized glasses so you can see clearly, a hat, fishing gloves, and long-sleeved clothing with UV protection. Read more about fishing clothing in this article.
Pro tips
Follow the birds, as schools of striped bass make minnows come to the surface, on which birds feed. So where there are birds, there are striped bass.

Rinse your gear with fresh water after each trip to minimize breakage from saltwater corrosion.

If you are catch-and-release fishing for striped bass, avoid a long battle when you bring the fish back to you; otherwise, the bass may die.
Also available in: French