Hiking Inspiration: Conquering the Gaspésie Mountains
Also available in: French
This past January, Jeanne and I decided to take a road trip through Quebec to Gaspésie for a few weeks. The plan was simple: enjoy winter and the outdoors.
A trip to SAIL was a no-brainer before our trip, to gear up and prepare for our visits to Gaspésie's National Parks.
Once our backpacks were full of supplies, we headed out toward Mount Ernest-Laforce to get a 360 degree view of the Chic-Choc mountains. Winter hiking necessitate more prep and materials, but it is totally worth it! A white carpet of snow, fresh snow and breathtaking landscapes await you.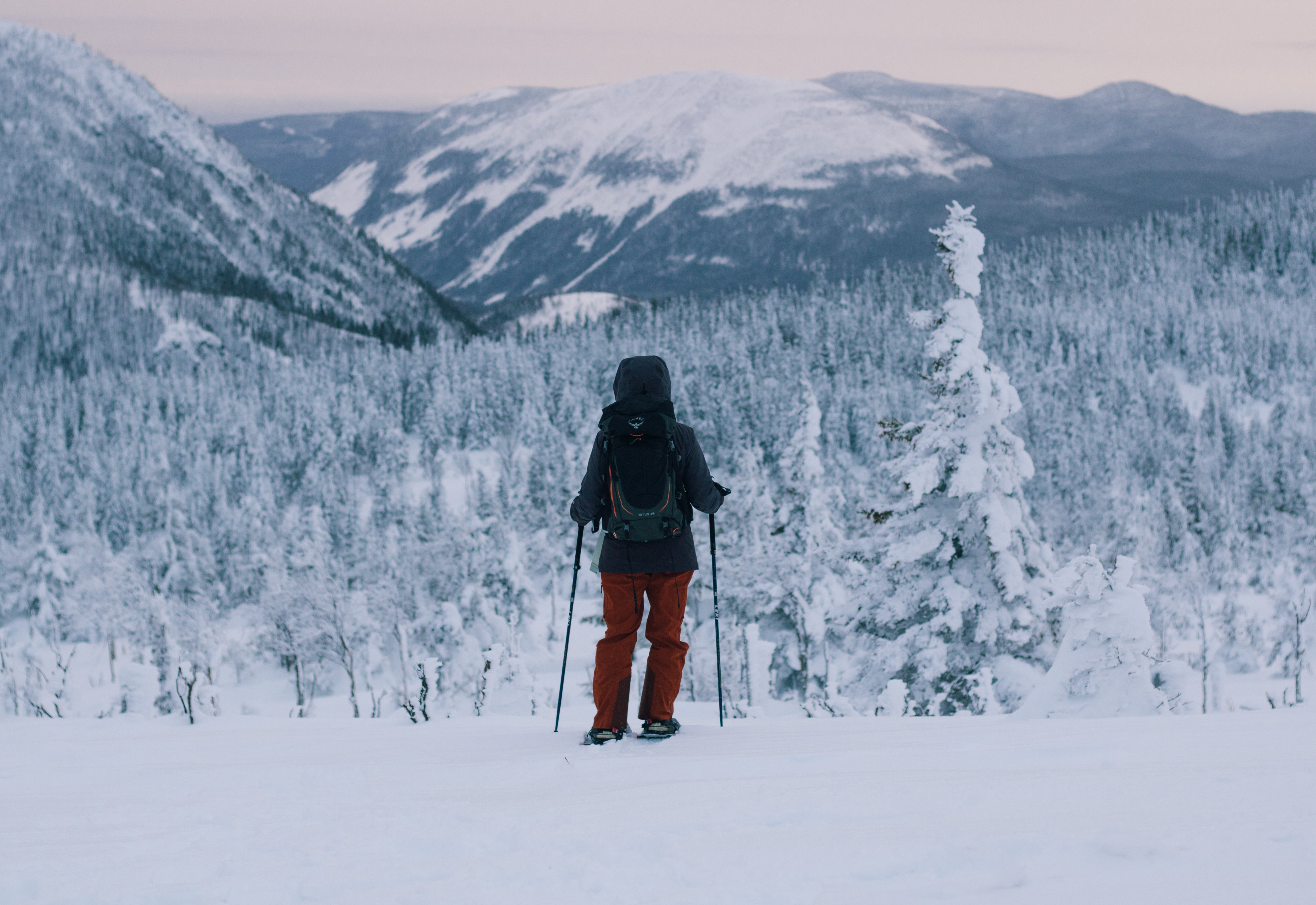 What you need for winter hiking in the mountains
Little extras that make all the difference
/ Insulated food jar (Feel like a yummy lunch or warm coffee at the peak?)
/ Thermarest Z seat (If you want to take the time to admire the view or eat comfortably)
Snowshoes on our feet and smiles on our faces, we started the climb at our pace, meaning stopping every ten minutes to admire the views. At the top, since the weather was mild, we took the time to make a yummy coffee.


After our first wintery Gaspesian adventure, we stopped to eat near the river. Route 132 is chalk full of overlooked picnic spots! Or, just stop and breathe in the fresh air.
All you need for a successful picnic
These make anyone a happy camper
We returned home with full stomachs and full hearts, ready to sit by the fireplace and plan out our next adventure.
Also available in: French