Equipped for a Mountain Trek
Also available in: French
Mountain Trek
Refueling in the mountains always feels great, whether it be alone, as a couple, as a family, or with friends. In order to enjoy this type of outing fully during the wintertime, it's essential to be well-equipped. Otherwise, the cold could restrict you and the only thing you'd enjoy would be the view of the snow from your window at home. Here are some of our tips for getting ready for the mountains.
The baselayer
Opt for layers anytime you are looking at doing an outdoor activity (see our Layering guide). With your three go-to layers, the first being a shirt made form a breathable material, the second being and insulated jacket, and the third being a waterproof and windproof shell, you won't have to keep buying new jackets every season and you'll be comfortable all the time, no matter the weather, level of physical activity, and amount of perspiration. In the mountains, where meteorological conditions shift quickly, knowing how to use layering will allow you to get out hiking when it's most convenient for you, without worrying if you'll be too hot or too cold. The trick is that, if the activity in question requires a certain amount of energy, start off with the minimum amount of coverage and to bring along additional layers in your backpack. If you stop for a break for several minutes or the wind kicks up, you'll just need to grab your extra layer and adjust.
If the cold intensifies, don't forget to add a base layer on the bottom under your snowpants as well, such as merino wool leggings – and to avoid non-breathable materials such as cotton or denim.
Women's baselayers
Men's baselayers
Women's mid-layers
Men's mid-layers
Women's shell jackets
Men's shell jackets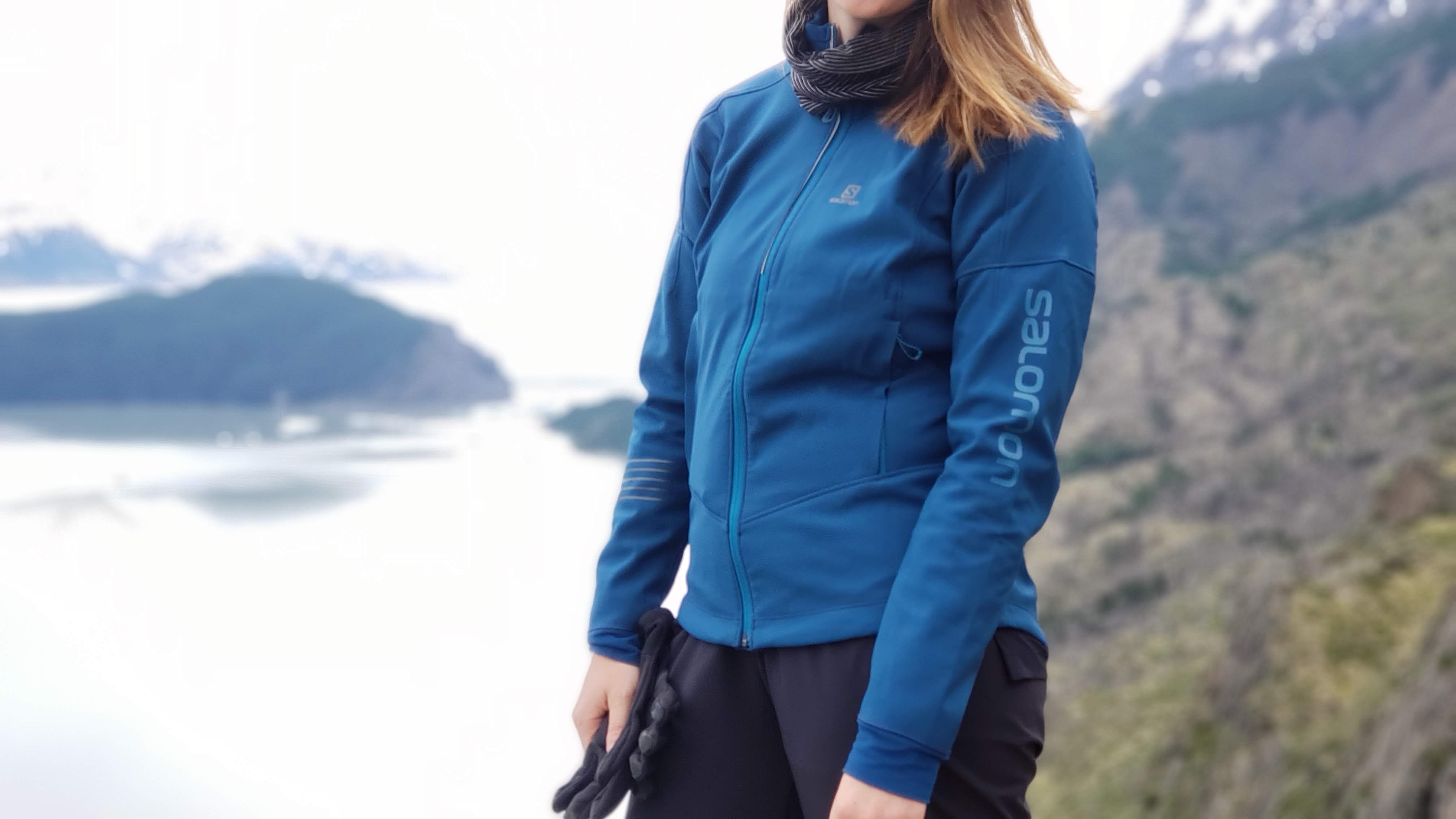 Accessories and heating socks
On top of your fundamentals, several accessories can be useful when you're thinking about a winter trek through the mountains. Plan to bring along at least 2 pairs of wool socks per day so that you can change each time the humidity gets to your feet. You can even opt for heated socks if you know that your toes tend to freeze. To protect your neck, from which you tend to lose a lot of body heat, make sure to pack scarves, neck warmers, or a balaclava made of breathable fabric that allows perspiration to escape. For your hands, if you don't like mittens or heated gloves, you can pick up little heating bags that become activated once slipped into your gloves, under your foot, or even in your toque!
And when you know you'll be walking on a thick layer of freshly-fallen powder (lucky you!), consider gaiters. They are quite practical for avoiding getting snow in your boots.
Heating accessories
Ice Cleats
On a trail, it often happens that the snow has been walked on so much that snowshoes aren't even needed. However, just like in the city, ice could cause you to slip and trip. Winter boots with ice cleats in the sole – or even ice cleats that may be added to any type of boot – will allow you to walk around without the fear of slip sliding away. Select a lightweight pair made of durable materials to last a long time. Just ask a consultant in store to guide you toward the right pair for you.
Ice cleats
Sports equipment
Want to make your time in the mountains memorable? Dare to push the limits and try out mountain snowshoeing (which include ice cleats made for flat terrain) or skiing and have a blast! However, if you're less of an adrenaline junkie, how about some walking poles to help you walk and go at your own speed? In the end, the most important thing is to get out and enjoy the fresh air!
Snowshoes
Cross-country skiing equipment
Also available in: French