Rain Boots: 7 Brands that will Make You Want to Play Outside on Rainy Days
Also available in: French
Don't wait for August and September (usually the rainiest months of the year) to get your hands on a good pair of rain boots. Take a look at the best brands for keeping your toes nice and dry.
In addition to a good rain jacket and rainwear, discover 7 brands of men's and women's rain boots that will keep you warm and dry.
1. Borealis Rain Boots

Features and Benefits
All Borealis items offer great value for the money. Made of vinyl chloride polymer (PVC), men and women rain boots are 100% water resistant, so they can be used for fishing, camping or low-intensity activities in the rain during mild weather. The best part? A two-year warranty applies in case of defects.
2. Aigle Rain Boots
Features and Benefits
Renowned for its craftsmanship, the premium brand Aigle has been popular with hunters and anglers across Europe since 1853. On the men's side, the rubber Parcours 2 Vario is designed for all calves and for treading the hunting fields and fishing waters. The foam insole provides shock absorption while the rubber outsole has cleats that provide good traction.
For women, the styles are available in different heights and have a distinguished look that allows you to go from the open spaces to the city without neglecting elegance; each rain boot has its own detail, from coloured stripes, to a glossy finish, to small heels or decorative fastening straps.
3. Bogs Rain Boots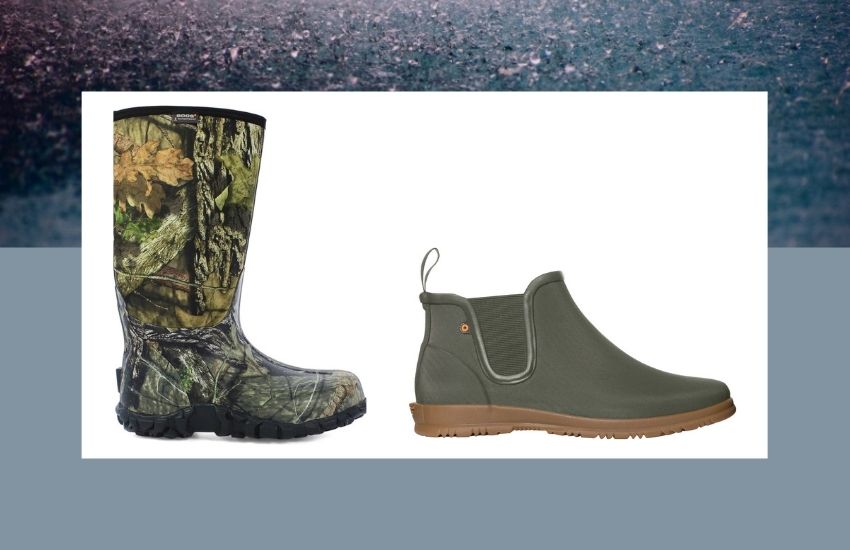 Features and Benefits
Bogs boots are versatile and come in a variety of styles; they can be both functional and stylish. You can wear them in your garden, at the cottage, at the farm or during urban walks. They are waterproof while helping moisture wicking and odor control with DuraFresh biotechnology.
The women's styles include non-slip outsoles that allow you to move around on different types of surfaces and terrains. The midsole features Rebound technology that enhances comfort and wearability. Watch for new models coming this summer.
As for the men's styles, the Casual Chelsea short rain boot is made with an algae-based sole that helps preserve the environment. The Classic, with its camouflage pattern, is perfect for walking miles in search of targets during hunting season.
4. Kamik Rain Boots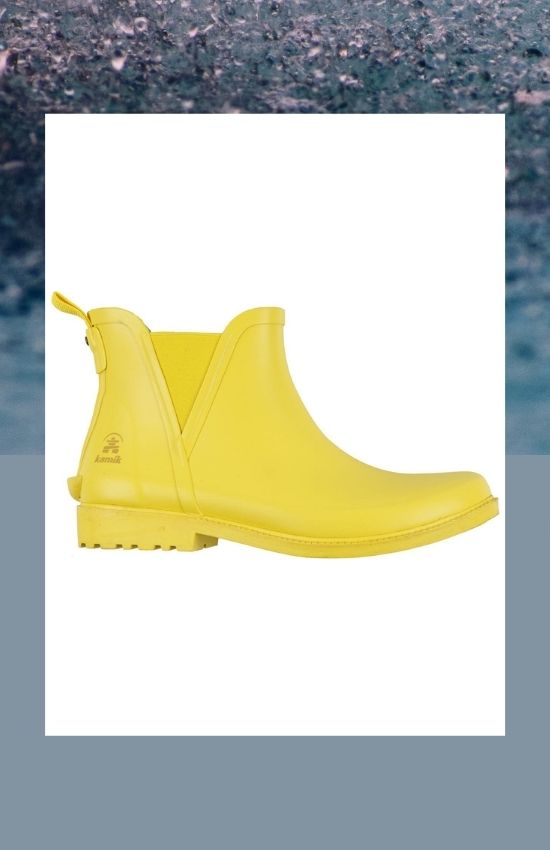 Features and Benefits
Kamik offers winter boots for the whole family, but the brand should also be known for its affordable rain boots. Kamik offers several styles of colourful waterproof women's boots of different heights to please outdoor enthusiasts looking for a little special touch.
Watch for a men's utility rain boot coming this spring.
5. Acton Rain Boots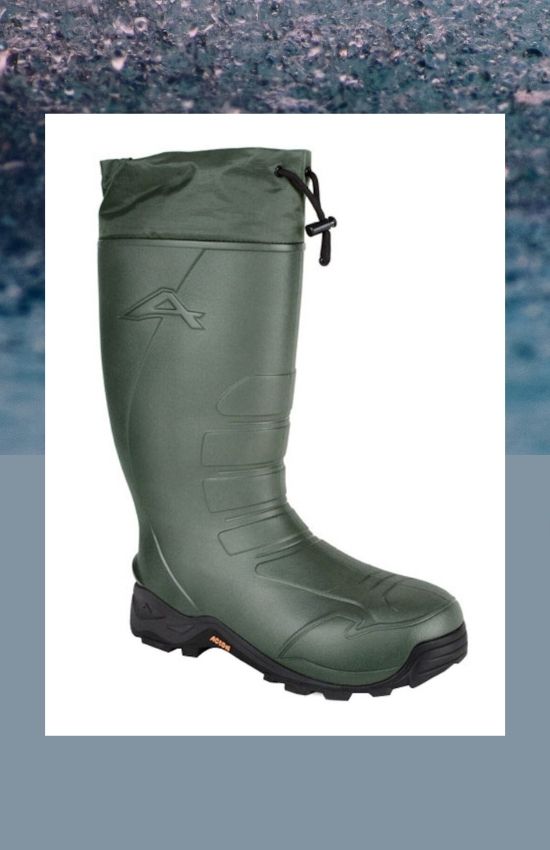 Features and Benefits
Looking for an all-terrain boot that will keep you moving on the trails, and follow you while you're hunting, fishing, camping and more? The men's Adventure rain boot is ultra-lightweight, has a comfortable, durable, anti-perforation, slip-resistant rubber sole and an insulated liner that minimizes impact.
Watch for a new women's rain boot to join the Acton collection, a brand founded in 1928 in Acton Vale, Quebec, this spring.
6. Baffin Rain Boots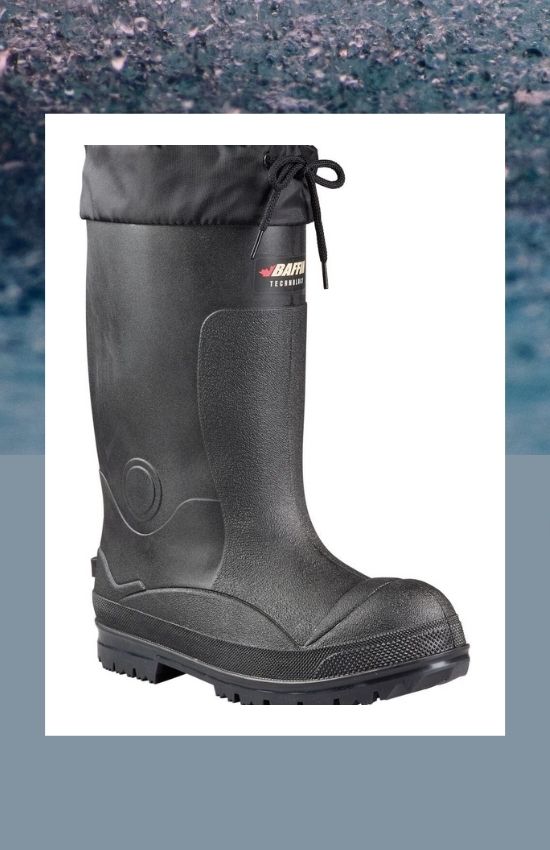 Features and Benefits
Gusts of wind, torrential rain, polar cold, frozen lakes… Nothing can stop Baffin men's waterproof boots, ideal for ice fishing and hunting trips. Depending on the model, some boots have an insulated insole to withstand low temperatures and an adjustable nylon collar for protection against the elements; neither water nor cold will be able to sneak inside the boots. The outer shell is fully waterproof and windproof while the inner wool and polyester lining provide a good level of warmth while being breathable. A must-have if you want to focus on your harvesting and catching and not have to go home to warm up.
7. Tretorn Rain Boots
Features and Benefits
Sweden's Tretorn will be making an appearance this spring at SAIL. In addition to designing rain boots with the environment and the open spaces in mind, the brand uses recycled and certified materials to keep your feet safe from the elements. Another mission the brand has set for itself? To make boots that are easy to clean and that you can keep for a long time.
What about rain boot brands for kids?
Your little ones aren't left out when it comes to going out to play in the rain. Check out brands like Borealis, Kamik and Bogs to provide a waterproof barrier between the elements and your kids' feet plus surprise them with colourful rain boots with fun designs. Everything they need to have fun…without getting wet!
Also available in: French