Tips for a successful hike with your dog
You were looking forward to it, the hot season has arrived, and with it, your favourite summer activities. If you're planning to take your dog on your next hikes and forest outings, you will first have to choose your destination and make sure you bring the necessary equipment for a successful hike.
Choosing a trail
As a dog owner, you know how difficult it is to find a trail where your pet is welcome. Besides, the most impressive trails and panoramas are generally forbidden to animals.
Fortunately, SÉPAQ announced this year that after the success of its pilot project, your four-legged companions are now authorized in most National Parks in Quebec. Here is a brief selection of places to add to your list of must-see places:
Hautes-Gorges-de-la-rivière-Malbaie National Park, Charlevoix
A must-see destination for international tourists, this park now welcomes dogs on most of its trails along the river and its rapids. Several lookouts are located there.
Mount Orford National Park, Eastern Townships
This area is very popular in winter for its ski slopes, but from this year on, you can enjoy it in summer without leaving your dog behind. You will find trails for all levels and breathtaking peaks.
Opémican National Park, Abitibi-Témiscamingue
With access to the heritage trail and the Estacade trail along the shore of Lake Temiskaming, it's worth a visit!
Mount Tremblant National Park, Laurentian Mountains
The perfect place for your weekends out of town is now even more welcoming and allows you to share it with your best hairy friend who is welcome on many trails in the various areas.
Equipping your dog
If you are used to venturing into the forest, you are probably already equipped with all the necessary gears to enjoy your outings. However, it is important to equip your dog to optimize his experience.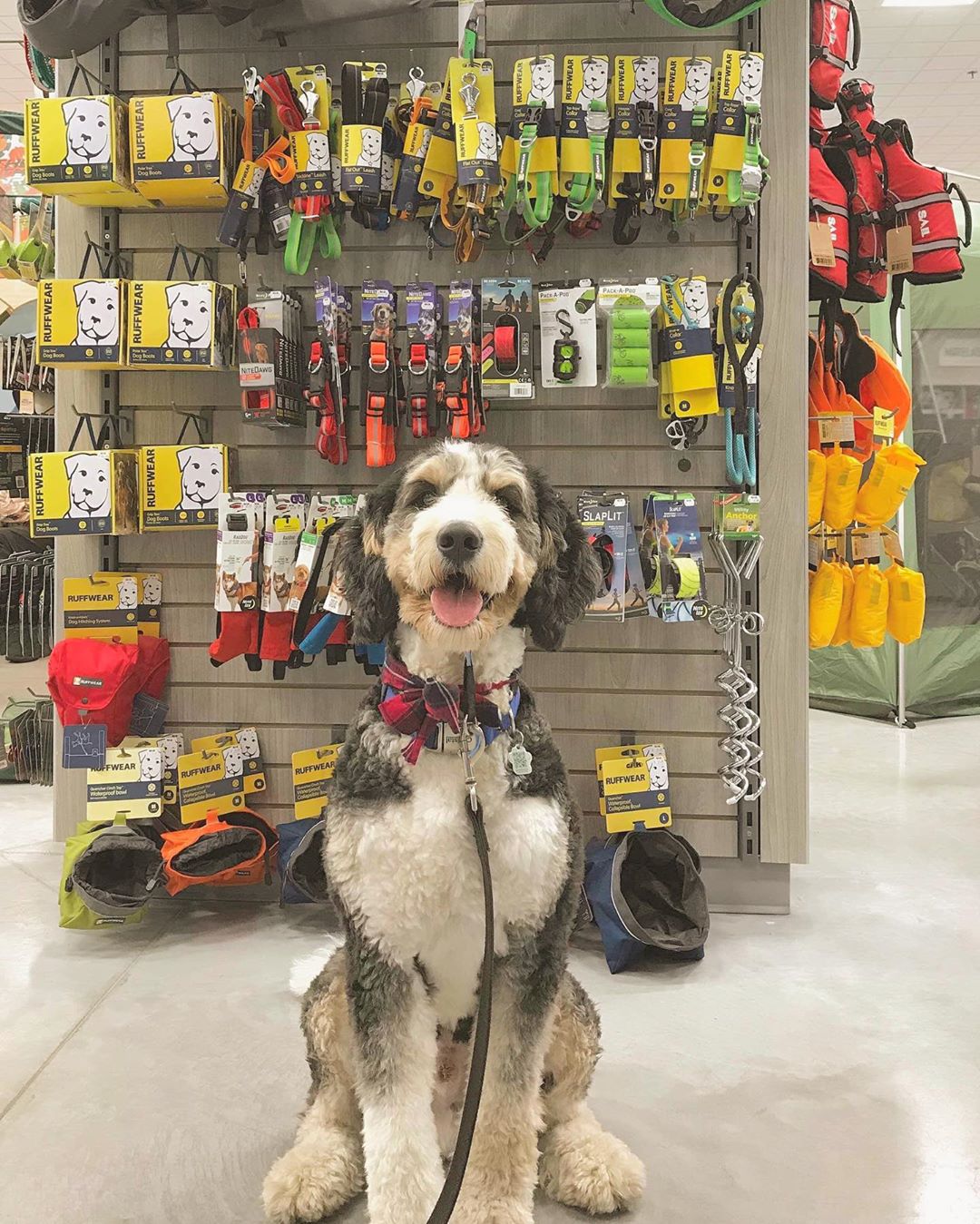 A harness
A comfortable, well-fitted harness will allow you to help your companion through difficult passages and ensure his safety near the slopes. We know how fearless our dog can get at the sight of a squirrel!
A bowl
Be sure to bring a bowl for your dog to drink from. Some waterproof fabric models will take up very little space in your bag and you will prevent Fido from quenching his thirst in a stagnant body of water where harmful bacteria proliferate.
A nutritious snack
Don't forget to prepare a snack for your pet! If you are planning a picnic at the top of a summit, your dog will also need nutritious treats to maintain his energy level.
A backpack
If your dog has energy to spare, why not bring him a suitable backpack? This will allow him to carry his own water supply, excrement bags and perhaps a snack bone.