Also available in: French
Hiking is an activity that allows you to unwind and get some fresh air all year long. To gear up properly and get to know the ropes, read these 7 articles and…hit the trails!
Blog articles in the guide: 7
Before going on a hike of a few hours or several days, check our selection of gear that will help you trek the most breathtaking paths and reach the highest summits.
PURCHASING GUIDE

How to Choose Your Hiking Backpack
Will you be heading out solo or with the family? Will you be hiking for a day or for a longer period of time? Will you be carrying a heavy load? Ask yourself the right questions and read our tips to pick the pack that will travel with you on many adventures to come.
PURCHASING GUIDE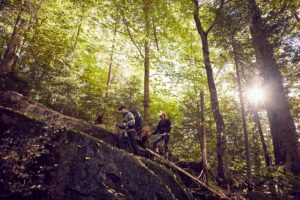 Hiking Boots or Hiking Shoes: How to Make the Right Choice
Whether you're a seasoned hiker who has mastered rocky roads and rugged terrain or a lover of leisurely walks on well-paved paths, you need to have the right shoes. Discover the advantages and features of both hiking shoes and boots and make a well-informed choice.
PURCHASING GUIDE

The Top 10 Hiking Shoes and Boots to Help You Reach the Summit
It's not for nothing that these once modest, independent businesses that started out in small cities perched on the mountainside are recognized by hikers all over the world today. See what defines their reputation and discover which of these famous brands is the right one for you.
TIPS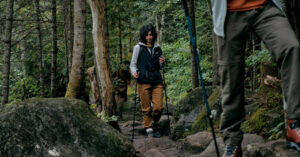 Maintaining your hiking boots and shoes
If you've found your new, perfect pair of hiking boots that you can't wait to wear everywhere you go, you'll surely want to extend their life for as long as possible. Follow our tips to keep your beloved hiking shoes in great condition for many hikes to come.
TIPS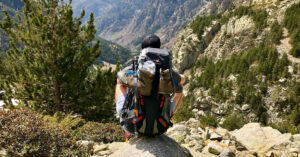 5 Essentials Accessories to Bring on Your Next Hike
Having the right footwear and backpack is good. But gearing up with essentials that will propel and guide your hike is even better. Here's an overview of 5 must-haves for your next hike.
TIPS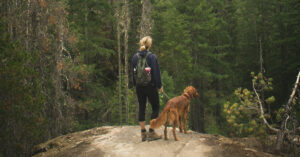 3 Tips for a Successful Hike with Your Dog
Don't head out without your favourite furry friend. Most national and regional parks allow your 4-legged companion to walk with you. Discover the 4 accessories you've got to have before enjoying a stroll with your best bud.
ADVENTURES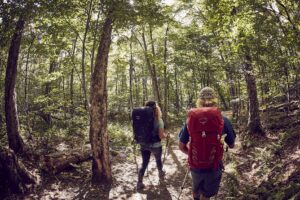 Top 5 Hikes in Quebec to do at Least Once in Your Life
The beautiful province of Quebec has no lack of majestic areas at which to go walking. Here are some of our favourites to add to your list, pronto!
Also available in: French