Top 5 hikes in Quebec to do at least once in your life
In Quebec, we are fortunate to be surrounded by vast protected wilderness, each region offering a unique landscape for those who approach to contemplate it. It is easy and inexpensive to get in touch with our beautiful nature! Thanks to the work of passionate planners, the territory is full of trails ready to amaze you with their breathtaking views. So here is our top 5 hikes to do at least once in your life!
White Mountain, Saguenay Fjords National Park
A real hidden treasure, this little-travelled trail in the majestic Saguenay region will take you along lakes, rivers and cliffs before giving you access to an incredible panoramic view of our national fjord. The last kilometer and a half that crosses a bare ridge offers a 360-degree view of the mountains. And as if that wasn't enough, on this 14 km trail, you have a good chance of bumping into a family of moose or a couple of peregrine falcons. This adventure makes you want for more discoveries? The Fjord trail, linking Baie-Sainte-Marguerite to Tadoussac, with its 41 km of belugas, seals and capes, will surely meet your expectations.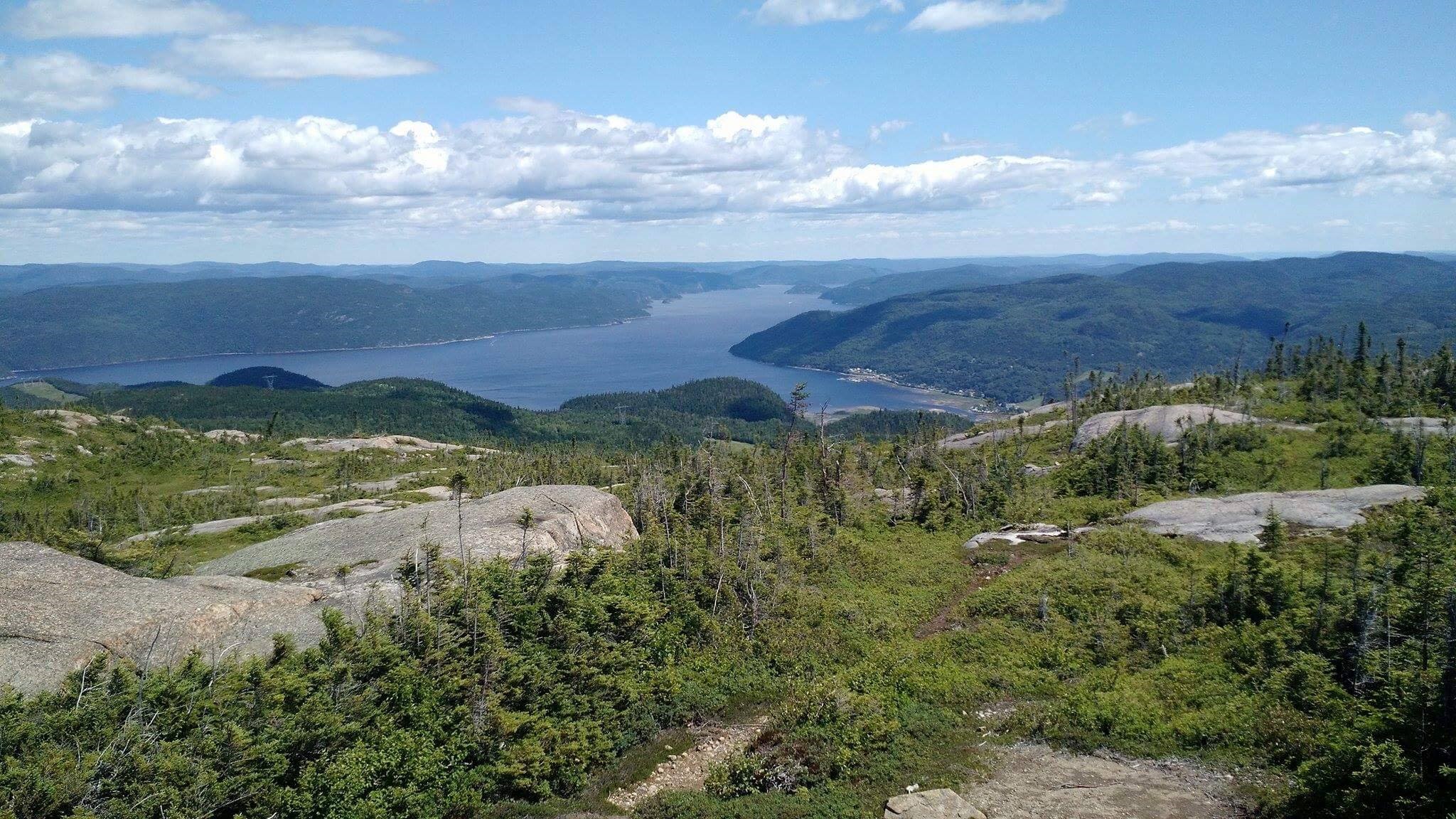 Mount Albert, Gaspésie National Park
The highest peak in the province, at an altitude of 1,151 meters, Mont Albert is part of the incredible Chic-Chocs Mountains, near the small town of Sainte-Anne-des-Monts. Why incredible? Because when you stand on its walls, you will find it hard to believe that you are in Eastern Canada, especially in winter, when the off-track skiing areas make their powder fields available to you. By snowshoe or on foot, Mont Albert is worth a visit all year round!
Pic Champlain, Bic National Park
Located in the Lower St. Lawrence region, the Pic Champlain trail offers the most beautiful view of the St. Lawrence River. The highest point of the Bic National Park, its belvedere, is only three kilometers from the parking lot. Get there at the end of the day to have a front-row seat at a time when the sun is on show! You want more? The Grand Tour is the logical continuation of this magnificent hike between beaches and peat bogs.
Mont du Lac des Cygnes, Grands-Jardins National Park
A timeless outdoor classic in Charlevoix, Mont du Lac des Cygnes, or swan lake mount, may not allow you to see the mythical bird whose name it bears, but it will give you the opportunity to see up close the impact of the meteorite that struck its region. If you are still not full of awesome after your picnic at the summit, go back by the Pioui trail and have fun counting the isolated lakes that dot the horizon. Who knows if you might come across a huge porcupine or a shy salamander in the process…