Buying Guide for Winter Jackets
Also available in: French
To prepare for your outdoor activities, here are eight articles that will help you choose the right winter jacket that will inspire you for the winter season.
Articles in the blog : 8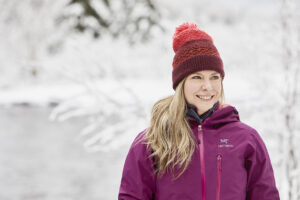 ADVICE
Winter Jackets : Down or Synthetic?
When selecting a winter jacket among the vast selection available out there, sometimes a little guidance is well worth it. You're no doubt looking for something warm (yet practical!) with a style that suits you. Here are a few things to consider to help you decide which one is right for you.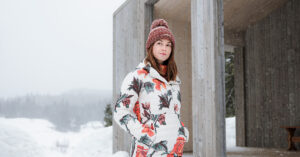 PURCHASING GUIDE
5 Things to Consider When Choosing a Winter Jacket
An absolute must to enjoy winter days to the fullest, a winter jacket has got to be durable, high-quality, and well-adapted to the activities you'll be doing. We're highlighting 5 things to consider when choosing the right winter jacket in order to brave the elements.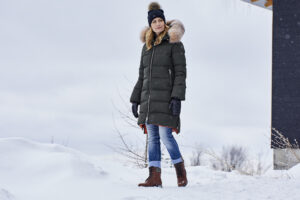 ADVICE
The 5 Warmest Winter Jacket Brands to Conquer the Cold
Are you looking for a winter jacket to "face the great north'' without freezing so that you can take on the winter and still enjoy your outdoor activities? To make it easier for you, discover our selection of the 5 best winter jacket brands for men and women that will help you to stay warm year after year.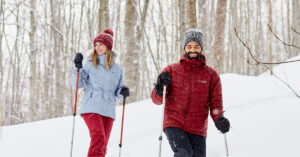 ADVICE
5 Winter Accessories to Help You Enjoy the Cold Season to the Fullest
To fully enjoy this magnificent season, we often underestimate the importance of dressing warmly. It's essential to layer up and add on accessories to keep you warm and dry, depending on the activity you are about to do. Nix the chill and keep the family warm by setting your sights on these five must-have winter accessories designed to combat the harshness of winter.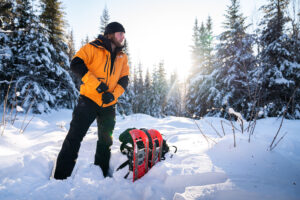 ADVICE
Layering Clothes : The Key for Staying Warm
This fall or winter, don't let cooler temps keep you from enjoying your snowshoeing, cross-country skiing, hiking or camping adventures. Make sure you have the right clothes to adapt to any situation, temperature, activity or level of perspiration. Here's an overview of the layering system that will keep you warm, no matter how good or bad the weather is.
ADVICE
Hiking Gear : How to get the family ready for winter hiking
This winter, introduce the whole family to hiking and create magical moments to remember with the whole tribe! Whether you're a beginner or a seasoned pro, bringing along your little ones or your baby on the trails requires adequate prep and the best hiking equipment. Here are our tips so that everyone has fun and so that you can launch some hiking traditions!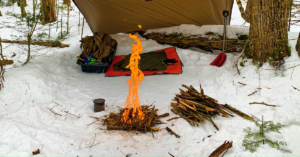 ADVICE
10 Tips for Your First Winter Camping Experience
Here are 10 tips for a great winter camping experience. If you take the time to plan, prepare, and pack properly, you can extend your camping into the winter months and experience the beauty that nature has to offer, even when it's cold!
ADVENTURES
Winter Hiking : The Best Trails in Quebec and Ontario
Whether you choose to get through the woods, through the mountains, or near the water by snowshoe or on foot, the joy of hearing the snow crunch under our feet can only be rivaled by the magnificent views we can experience when doing this sport. Therefore, we have selected some of the most beautiful winter hiking trails to explore alone or with members of your family, whether you live in Quebec or Ontario.
Also available in: French