Also available in: French
Every fall, over 135000 hunters head out into the woods to try and capture this popular game. The white-tailed deer, more commonly called "deer", has excellent hearing abilities and a heightened sense of smell, which allows this animal to flee quickly. You've got to use the right strategies and techniques in order to be able to get this sought-after prize. Here are some useful tips you can use for your deer hunting initiation.
1. What are the start and end dates for deer hunting?
The ministry of Forests, and Park Fauna (MFFP) has selected to modify the hunting calendar. As hunting periods always begin on a Saturday, the start and end dates vary by year. To know the official 2021 dates, Quebec hunters can go to the MFFP website. The first period is reserved for bow and crossbow hunting, the second is for rifles, and the third is for firearms.
Shop – FirearmsShop – Crossbows & Bows
In terms of the amount of captures one can make, new measures are put into place every year. It's suggested to always check out the regulations concerning this before beginning.
2. Where to hunt white-tailed deer
The most recommended spots to hunt deer are large parcels of land where it's possible to manage livestock well. Obviously, it isn't all hunters who have the chance to practice on private ground. In Ontario, the southern regions of the province are where hunters can find the largest number of deer. The North-Western region of Ontario is also important, as it accounts for 75% of the global population of deer in the province.
3. How to act in a hunting zone
Identify your needs
It's necessary to outline your needs (the type of firearm, etc.) in order to find the hunting territory that will give you the most payout.
Discuss with the owner of the land
If the land on which you are interested in hunting is privately owned, it's important to discuss with the landowner, and to be well prepared. Every hunter must carry identification, proof of insurance, and be dressed appropriately and follow the guidelines.
Be aware of the rules
Hunters must be well informed, as each city has its own rules and regulations, most notably concerning the type of firearm and hunting zones. Consider downloading an app that helps you access the rules apply to the area in which you are hunting.
Respect your surroundings
At all times, a hunter must ask respectfully and courteously. If a landowner allows a hunter to hunt on private land, it is strongly suggested to respect the contract, leave the surroundings as untouched as possible, and to inform the landowner of any changes whatsoever.
Signal your presence
Simply for safety and out of respect, every hunter must signal his or her presence clearly to neighbours as well as other hunters; this can be done by installing posters such as the ones from the Quebec Hunting and Fishing Federation.
4. How to optimize your deer-hunting session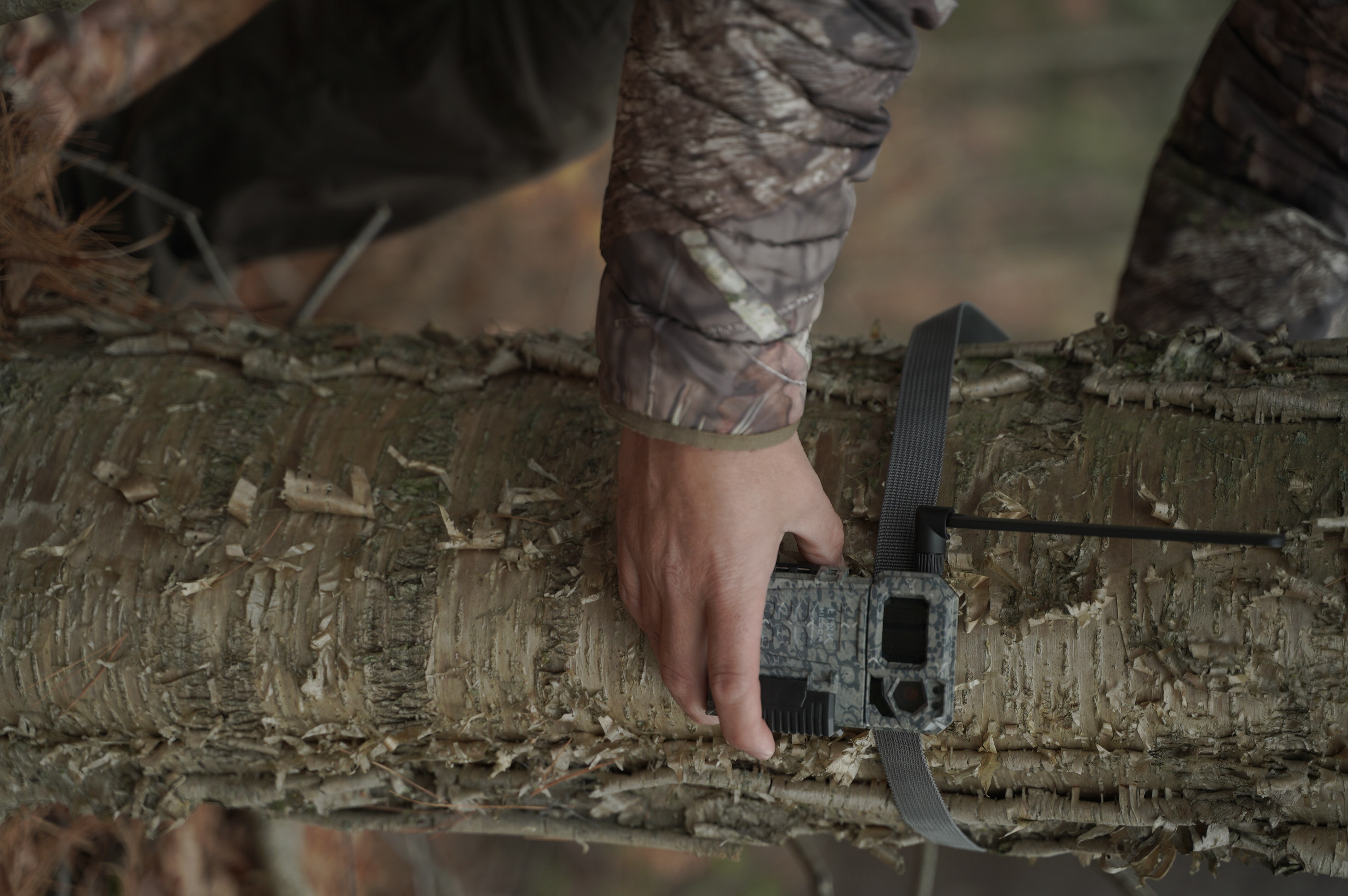 At the beginning the of the season
Toward the beginning of the season, the deer is a creature of habit. Therefore, it's important to study its natural habits with the use of surveillance cameras. Some of you may be wondering where to install surveillance cameras in order to optimize your hunt. Transition areas between their roosts and their feeder fields are the best option. As for where to hunt from, this is a personal choice. You may choose to hide among the trees, or even stay close to the ground. Of course, its important to minimize your movements.
During mid-season
During the first few weeks of the month of November, as the male deer is in the pre-rut period, a hunter may pot several clues in the woods. Next, comes the rut, during which males search for females. During this time, hunters may use several different techniques to make a hunt successful, such as using odours, or rattling. This technique is made to imitate the sound of a struggle between two animals. Hunters may also use game calls.
Toward the end of the season
The most effective technique that all hunters wishing to get a deer with a bow or a crossbow is to use a lure, such as apples, carrots, or corn.
5. What to bring along for deer hunting
Here is a list of materials that are recommended to bring along for your next deer hunting session.
Calls and decoys

Synthetic odours

Knife

Cones for rattling

Evisceration gloves

First-aid kit

Comfortable, silent, and safe hunting clothing

Snacks

Water bottle
In conclusion, safety is an absolute must for hunters. Make sure you are visible at all times, by wearing orange-coloured clothing in order to avoid accidents. Want to learn more about hunting? See our tips for moose hunting.
May your hunt be fruitful!
Written in collaboration with the Born To Hunt Team
Also available in: French