Everything You Need to Know About Hunting Cameras
Also available in: French
Experts agree: Prospecting your territory is a key factor for a successful hunt. To outwit the game, you must gather as much information as possible about it. Knowing the animals' habits will allow you to develop the best strategies. Whatever game you are after, the hunting camera is a particularly useful and efficient tool to keep an eye on your hunting territory, rain or shine, day or night.
Article written in collaboration with FedeCP.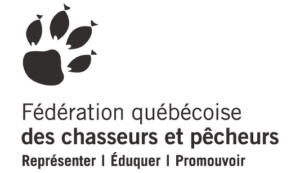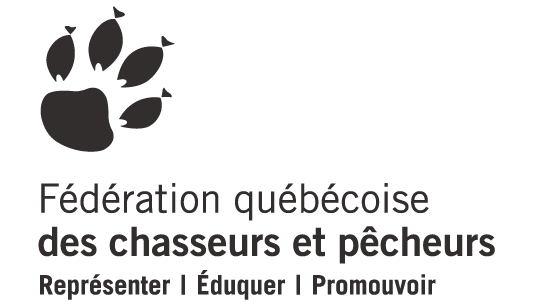 In this article, learn more about the main elements to know to choose and use a hunting camera in an optimal way.
Start familiarizing yourself with the models available on the market by visiting SAIL's website.
What is the purpose of the hunting camera and how to choose the right model
The main purpose of using a hunting camera is to track game traffic on a given territory. Whether you are hunting moose, white-tailed deer, black bear or wild turkey, you want to know what animals are visiting your sites and what their characteristics are.
Generally speaking, all models of hunting cameras can collect this information. The choice of a specific model depends mainly on the budget you allocate to this purchase, which will vary between $99 and $600. While it is entirely possible to be satisfied with an entry-level camera that offers basic functionality, it may be worthwhile to consider other elements before shopping around and purchasing a hunting camera.
For example, if your property is located in an area where a cellular network is available, a cellular camera option could be beneficial for you. However, if your hunting ground is located in a place isolated from the network, the classic SD card camera will be ideal.
The analysis of the different features can also guide your choice.
What features are offered?
Many hunting cameras offer some basic features: date, time, moon phases and temperature.
Most cameras have an undetectable night vision system, which allows you to take quality black and white photos in the dark, without alarming the game with a flash or glow. Another popular feature for hunters is the video mode, as it allows you to see game in action and sometimes even interacting with other individuals. Finally, some cameras can also capture images at regular intervals.
What are the latest technologies on the market?
The evolution of technology also affects the hunting field and cameras are a good example. For a few years now, solar panels integrated into certain camera models have made it possible to keep the battery charged longer. This is very practical when you can't visit your property regularly.
The quality of the images obtained has also benefited from technological advances. High resolution is now the norm for most cameras on the market, and several models offer 4K technology.
As mentioned above, cellular cameras are becoming more and more popular, thanks in part to their efficiency. If your property is located in an area where cellular networks are available, you will undoubtedly like the advantages that this type of hunting camera offers. The captured images are sent to your mobile device by text message at the frequency you want. Some companies even offer applications that optimize the complete management of remote cameras. This is a major advantage, as it allows you to limit the comings and goings to your landmark and reduces the risk of corrupting it.
The management options are numerous. For example, it is possible to determine the frequency of activation of the camera, to know the temperature and to geotarget it. The sensitivity of the camera can also be adjusted to prevent you from ending up with a hundred photos taken. Moreover, thanks to a large recognition database, it is even possible to select the type of photos you want to receive (male or female only, human presence, presence of predators or other animals, etc.).
In short, cellular cameras allow you to cover a lot of ground at your fingertips.
How to properly install a hunting camera
Hunting cameras are designed to camouflage themselves to the environment and usually come with everything you need to attach them easily. So there's no need to go to great lengths to make it invisible. The important thing is not to leave any odours behind when handling them. Some people use an odour eliminating spray to make sure they don't leave a trace. To avoid spending a lot of time at the installation site, it's a good idea to do your testing ahead of time, on land that is not frequented by game.
The location of the camera should be chosen carefully to ensure that it is pointing at what you want to observe. Good pictures can be taken up to 50 to 70 feet (15.2 to 21.3 meters) away. Beyond that, you'll lose a lot of accuracy and quality.
Also, consider setting up your hunting camera at a strategic location where you have observed tracks a few months before the hunting season starts. You will be able to deposit minerals nearby and validate the presence of game in this area.
How to take care of hunting cameras
Maintaining a hunting camera is very simple. After each season, it is important to take a look at the seals to make sure they are in good condition. If there are any bugs or nests, simply remove them. Then you can put it away until the next hunting trip.
As for cameras with solar panels, most of them can be left in place over the winter, as long as you use good quality lithium batteries. Check the batteries and clear the snow, because if the panel is hidden, they won't work well.
Also available in: French