The 10 most beautiful lakes to enjoy this summer
Also available in: French
When it's hot outside, we all want to jump in the water to cool off. With tens of thousands of lakes and beaches in the country, one is not far away. For your summer fun, we have selected the most beautiful bodies of water for swimming and water sports in Quebec and Ontario.
Whether for a day trip or a week-long camping trip, enjoy! Summer goes by quickly, so have fun!
Lake Témiscouata
The length of Lake Témiscouata spans the borders of Quebec, Gaspésie and Acadia, plunges between the Appalachians, and is perpendicular to the estuary of the St. Lawrence River. To go around the lake, you can take the beautiful bike path of Petit Témis. But it is by canoe or boat that you can best soak in the breathtaking view of the surrounding mountains.
Lake Saint-Jean
This lake is so expansive, it reminds you of the sea. Lake Saint-Jean has 1,100 km 2 of warm water so clean you can drink it. It offers 54 km of sandy beaches and many attractions for boat lovers. Every year on the last Saturday of July, the Traversée du Lac Saint-Jean, an event that has swimmers swim across the lake, attracts participants from around the world. 
Lake Saint-Pierre
Expanding from Sorel to Nicolet, Lake Saint-Pierre is dotted with small islands rich in biodiversity. Its lush vegetation makes it a paradise for birds, but also for canoe and kayak enthusiasts.
Cabonga Reservoir
In the La Vérendrye Wildlife Reserve, bordering the Laurentians and Abitibi, the Cabonga Reservoir is a huge lake measuring 404 km2. Well known to fishermen, it's also a great exploration ground for water adventurers.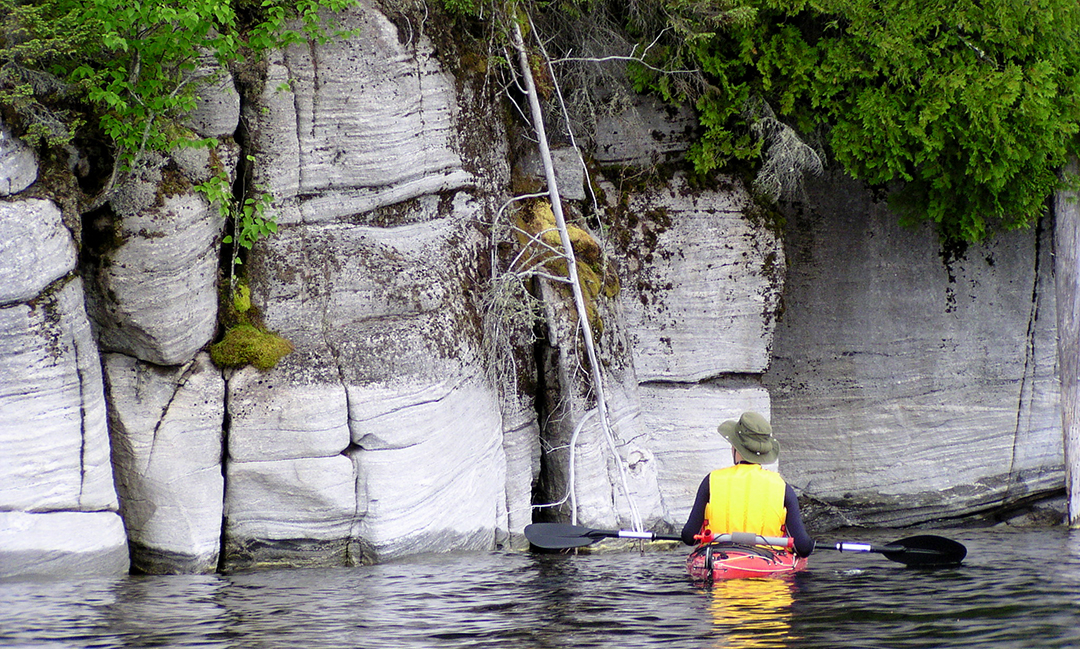 Lake Kipawa
South of Abitibi-Témiscamingue, Lake Kipawa is an aquatic labyrinth that spans 300 km2. Fun to discover by boat, it offers many bays, hundreds of islands and welcoming beaches.
Lake Témiscamingue
Located on the border of Quebec and Ontario, Lake Timiskaming is part of the Ottawa River. Stretching over 108 km, the lake is surrounded by impressive cliffs that plunge into the water, up to 120 meters deep in some places. 
Sandbanks on Lake Ontario
To enjoy Lake Ontario as if you were at the ocean, there's nothing better than Sandbanks Provincial Park. With its three white sand beaches and camping in the dunes, you'll feel like you're somewhere far away without ever leaving the country.
Wasaga Beach on Lake Huron
Wasaga Beach is the longest freshwater beach in the world. It features 14 kilometers of beautiful white sand along the shores of Lake Huron. Located in picturesque Georgian Bay, the sunsets alone are worth the trip.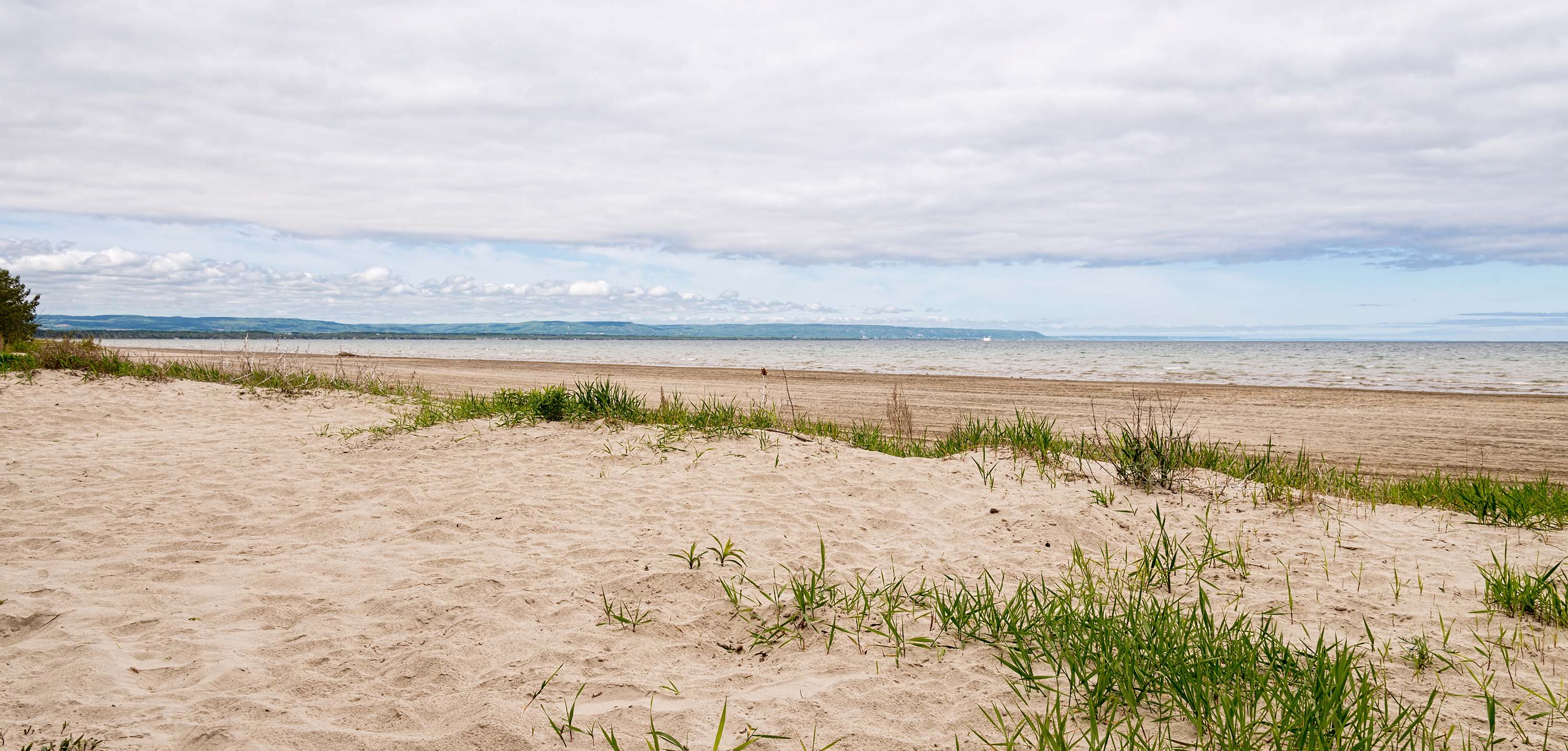 Pancake Bay on Lake Superior
Lake Superior is the largest freshwater lake in the world making Pancake Bay Beach the perfect place to enjoy swimming and your favourite water sports.
Katherine Cove on Lake Superior
The blue waters of Lake Superior can easily be compared to those of the Caribbean. And the sandy beach of Katherine Cove, located along its shores, is one of Ontario's best kept secrets. Ideal for swimming, having fun on the beach and, of course, relaxation, this lake comes with its own breathtaking views.
SAIL has everything you need for water fun
To enjoy the beaches and soft waves of the most beautiful lakes in the country, SAIL has everything you need. From paddles to kayaks to jackets or swimsuits, you'll find it all at SAIL.
Also available in: French