10 Outdoor Activities to Reconnect with Nature
Also available in: French
Life truly has changed lately, but one thing is certain: many of us seem to have developed a need to reconnect with nature. The place where we can fill our lungs with fresh air and take in majestic landscapes. Here is an overview of 10 ways to get your fill of the outdoors, whether you're an outdoor enthusiast or just beginning your outdoor journey.
Article written in collaboration with Hooké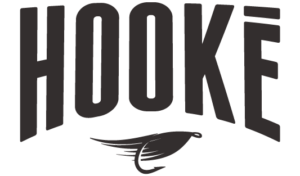 Heading off the beaten path
The nice thing about hiking or trail running is that it's possible to do them for a good part of the year and to forget about the myth that only seasoned hikers can head deeper into the woods. "During the 2020 pandemic, I did several hikes. And I saw about 40 cars in the parking lot near the park when, before, I'd only see about 5. People want to be out in nature more", relates Vincent, a hiker and fly fisherman who likes to escape the city to breathe in some fresh air. Now more accessible than ever, hiking can be done in more urban areas as well as rural ones. Of course, this fact also implies that there are more and more people on hiking paths. Challenge yourself to check out new places and hike in the mountains or less-popular paths to have more of a chance to observe different flora and fauna.
What's the best thing about hiking? You don't have to in perfect shape to do it, nor do you need tons of complicated equipment. There is no right age to become a new walker. As overseas travel is limited these days, the new trend is day trips or short hiking/camping trips. Since we aren't going far to get some fresh air, there's no need to carry a heavy load on your shoulders. A few snacks, extra socks, a windbreaker and a water bottle are enough. Opt for a backpacking pack with a 20-40 L capacity or small bags with hydration packs. Traveling light does sound like freedom, doesn't it?
Fun in the water
Why not try out a nautical sport like a kayaking or stand up paddle boarding (SUP), which have seen a dazzling growth in 2020?
Although these activities require a certain level of balance, it can be learned fairly quickly. Your confidence level will build with each outing on the water. "I recently began kayaking and I realized I really had a handle on it when I started smiling to myself, paddle in hand, hearing the sounds of the water as a background track", shares Stephanie, a Montrealer who dreams of moving close to a lake.
Should you choose kayaking, try visiting the Rivière-des-Milles-Îles Park between Rosemere and Laval, which offers a relatively easygoing descent that follows the current. For your SUP adventures, book with Aventure Quatre Saisons to enjoy a 15 km ride on the Red River in Mont-Tremblant.
If you enjoy the experience and intend to keep on doing it year after year, purchasing an inflatable or solid stand-up paddle board or a kayak is an investment you won't regret.
You can also get your proverbial "feet in the water" without having to navigate the streams by fishing with waders or fly fishing. "I got a fishing rod from my grandfather, so I tried out fly fishing in Gaspésie. You're right in the action and you don't have anything separating you from the water. You're truly connected to nature", explains Vincent. If summer fishing isn't enough for you, there's always the option of ice fishing to keep you enjoying your catches until spring.
Before casting out your line, equip yourself with a fishing permit and check out the fishing seasons and regulations. It's also recommended to bring along a seasoned angler to show you some tips and tricks about handling your rod and reel. To try out: Striped bass fishing off the beach or off a dock in Barachois or Baie-des-Chaleurs in the Gaspésie region, and ice fishing in Hosanna, in Trois-Rivières.
Setting up base camp
Feel like heading out of the city and escaping a bit? Get out of your comfort zone and try your hand at camping – or even canoe-camping. There's a style for everyone, whether you prefer tailored areas or camping in the wild away from it all. "People have now had a taste of how amazing the outdoors is in 2020, and now, they'll surely want to continue to enjoy it in the years to come", admits Joey Trudel, outdoor specialist at SAIL.
If you've already toyed with the idea of camping and feel as though you're in your element, it can be advantageous to purchase your own gear that you'll be able to use time and time again. Camping whilst making minimalist, lasting, and economical choices is possible! "Swapping an extremely thick, inflatable mattress for a lighter one, for instance, is one way to do so. There are also brands (such as the SAIL house brand) that offer quality products at affordable prices", he adds. Among the other essentials to bring along with you, you shouldn't forget your tent, sleeping bag, pots and pans, accessories to make a fire, cooler, etc.
For those of you who don't mind the cold, why not try out fall camping, or even winter camping? It's a unique experience that allows you to appreciate the joys of sleeping in nature while admiring the incredible colours of nature (or the snow-covered winter landscapes) in a more adventurous way. It's something to try at least once in your life!
Capturing the moment
Hunting small game – such as partridges, hares, quail, etc. – is gaining in popularity. Which isn't surprising, as "hunting allows you to remain socially distant, without Wi-Fi access. It's a great activity to do as a couple", explains Claude Bissonnette, Hunting and Fishing Category Manager at SAIL.
Hunting, no matter the prey, is regulated by specific rules. Not only must you have a valid hunting permit, but you also need a hunting certificate (mandatory in the province of Quebec) after having completed courses concerning safety, firearm handling and possession, and hunting. In addition to a firearm or a crossbow and accessories to perfect your shot, a jacket and warm boots are indispensable since this activity is usually done between the months of September and December. Plan ahead "by reserving your spot at least a year in advance", adds Claude Bissonnette.
How about a fun outdoor winter activity?
In order to stop feeling down about our frigid Canadian winters, you've got to be able to step out of the house and enjoy the snowy wonderland before you, as it's the only way to appreciate its true beauty. And, there's nothing better than heading out with some snowshoes to do just that.
Before you take on this activity, take the time to shop for your snowshoes depending on the weight that you plan to carry on your back, as well as the area in which you would like to go walking, as ice cleats could also come in handy. Next, make sure that your coat, your snow pants, your boots, and your other essentials are warm enough to protect you against the cold, since you'll be spending at least a couple of hours outdoors.
If you prefer speed, cross-country skiing allows you to work your cardiovascular system. You just need to learn the basics, like going up or down small inclines, and transferring your weight properly.
If you're leaning towards cross-country skiing, you'll definitely want to check out the 14-km trail at Cap-Saint-Jacques Nature Park in Montreal. If you prefer snowshoeing, a place like Bic National Park near Rimouski, QC, would be the place to go.
No matter the winter activity you choose or where you go, remember to bring along provisions like water, a lighter, a compass, a pocket lamp, and extra layers!
Renewing your energy while respecting the planet
Preserving nature, one step at a time. Avoid leaving an ecological footprint, no matter where you go, by picking up your trash and opting for reusable containers to bring water, nuts, etc.
Making eco-friendly brand choices and shopping local at stores like SAIL, a proudly Canadian company, offering a variety of Quebecois and Canadian brands.
Discover new areas and dodge the popular tourist destinations in order to allow for nature to regenerate itself.
To find clothing that's suited for your next outdoor activities, check out the Hooké collection for Men.
Also available in: French