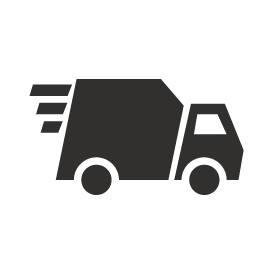 Delivery
Last Updated: September 10th 2021
COVID-19 MEASURES
As we continue to face the COVID-19 pandemic, ensuring the safety of both our customers and employees, and following governmental sanitary measures are our priorities.
We make sure to offer you a safe and secure delivery from the best shipping service providers. However, delivery delays may be longer than usual given the high demand for online orders as well as the sanitary guidelines that must be followed.
For more information about our other measures put into place during the COVID-19 pandemic, visit our COVID-19 Measures page.
INFORMATION REGARDING ONLINE ORDERS
Tracking your order
Consult the order tracking email sent by SAIL to get more information regarding delivery times for your package.
For any questions regarding order tracking or if you encounter a problem, fill out our form.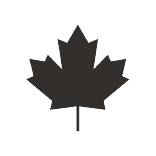 Delivery all across Canada**
We make sure that our parcel shipping service providers deliver your online order safely.
We will deliver the items you ordered as soon as possible to an address of your choice anywhere in Canada**.
Depending on the delivery address, size and weight of your package, our system will target the right provider, among Canada Post, FedEx, Nationex, Purolator and UPS to deliver your online order.
Please note that we do not deliver to a postal box in Canada, nor de we deliver abroad.
We do not ship orders outside of Canada. All online orders with a delivery address outside of Canada will be cancelled.
**We do not deliver orders to addresses whose postal codes are served by an air stage office. See the full list of exceptions here.
Shipping costs
Shipping costs are free for all online orders of $49 or more (before taxes).
With the exception of gift cards, delivery rates of $10 plus tax apply to every online order when the minimum purchase amount to qualify for free shipping is not met, regardless of the number of items or the delivery address in Canada**.
Shipping costs for gift cards are $2.95 plus tax when the minimum purchase amount to qualify for free shipping is not met.
Please note that additional charges may apply for an oversize item***.
Processing an online order
Processing timeframes
Your online order will be processed within 3 business days following the transaction.
Delivery times
Your order will be delivered in 2 to 10 business days following its processing, depending on your delivery destination.
Order tracking
1.
Order confirmation email
You will receive an online order confirmation by email following the transaction.
2.
Shipping
Once your order has been processed, we will ship it to the selected address as soon as possible.
3.
Follow-up email
When your order ships, you will receive a tracking number by email. Please note that there may be a 24-hour delay for the tracking number to be activated by the parcel shipping provider.
4.
Follow-up email not received
If you have not received an online order tracking email, fill out the form.
Items subject to additional shipping fees
***Oversize items
It is possible to order oversize products and items of a heavier weight from our carriers by paying a surcharge. This surcharge is applicable per oversize item purchased.

These items are clearly identified on our website and you will be informed of this extra charge BEFORE you checkout. See details below.
Fees depending on the type of oversize items
Fees of $10 plus tax per item

Firearms
Hard tackle boxes
Feeders
Drills
Camping tables and beds
Burners
Hammock stands
Crossbows
Car accessories
Fees of $15 plus tax per item

Downriggers
Outdoor furniture
Car roof racks
Firearm cases
Electric and nonelectric oversize pots or coolers
Fees of $20 plus tax per item

1-piece fishing rods
Cooking sets (sets of pots and/or utensils for camping, suitcase or carrying bag that includes plates, glasses and utensils for camping)
Fees of $25 plus tax per item

Inflatable tubes
60-litre barrels
Canoe or boating seats
Decoys and skis
Fees of $30 plus tax per item

Portable barbecues
Boat motors
Fees of $50 plus tax per item

Ice fishing shelters
Hunting blinds
Boat motors (oversize)
Hard coolers
Kids' bicycles (disassembled)
Fees of $75 plus tax per item

Adult bicycles (disassembled)
Fees of $100 plus tax per item

Smokers (oversize)
Hunting Stands
Fees of $150 plus tax per item.

Trailers for vehicles
Purchasing firearms online
It is possible to purchase firearms and air guns on our website, sail.ca. Additional shipping charges will apply. The shipping service is offered by Canada Post only.

Note that according to the law, the only shipping address accepted is the one that is on your Possession and Acquisition Licence. Federal regulations require that firearms be sent to the address registered with the Canada Firearms Centre. No other shipping address may be used. Also note that this order cannot be shipped to a Canada Post Postal outlet, a PO box, or anywhere outside of Canada.

It is important that the owner of the licence be at home for the reception of the firearm. The age of majority will be verified at that time. A signature is required upon reception of a firearm to confirm possession and ensure that the weapon has been acquired by a person with a valid possession and acquisition firearm licence.

IMPORTANT: Please note that for legal reasons, we ship firearms exclusively on Canadian territory. Any order with a shipping location other than Canada will be cancelled.

For orders being delivered to an address of your choice within Canada, please note that when purchasing a firearm online, it is not possible to add additional items to your cart. The purchase of a firearm must be done separately from other items. Otherwise, your order might be cancelled.

For orders being delivered to a SAIL store of your choice, the purchase of firearms as well as other items may be done in the same online order, and shipped to a SAIL location of your choice.
Restrictions and exceptions
Items that cannot be bought online or shipped
Some types of very bulky or dangerous items cannot be purchased online or delivered such as: Aerosols, ammunition, anchors, attractants, batteries, blinds and hunting stands, boats (canoes and kayaks), car roof boxes, fishing nets, fuel, ice fishing tents (with sled included), large size coolers, large size hunting calls, safes, salt for game, sleds, transport trolleys, urine repellents.
Online shopping restrictions
Please note that it is not possible:
To purchase an item online listed as "in store only".
To obtain a discount voucher.
To pick up an online order at one of our stores.