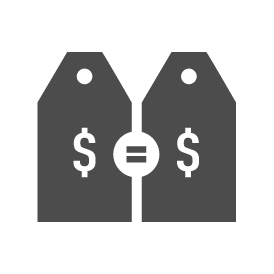 Price Match Policy
Last Updated: August 23 2021
INFORMATION CONCERNING PRICE Matches
All price matches are subject to approval, in store, at the time of purchase. Our price match policy will be honoured within 14 days of purchase upon presentation of the original receipt. Some conditions apply.

The price match policy applies to prices indicated online before taxes and considers fees for services charged separately (for example, the cost of mounting a bicycle, etc.), where applicable.

Requests for price adjustments of a web order can be done by filling out our form.
Conditions
The product must be sold and shipped from Canada by a Canadian retailer.
Products must be identical to the ones available at SAIL (model, colour, season, size, etc.).
The price must be verifiable (flyer, website, etc.). A verifiable and full proof with store name, purchase and/or promotion dates, price, and model number is required.
The product must be available at SAIL and at the competitor's at the same time.
The policy cannot be combined with any other promotion, offer or coupon.
Exclusions
The price of items on clearance, store closures, used products, and items on demonstration.
The price match policy does not apply to online sales sites such as Amazon or eBay.
The price match policy excludes gift cards and workshop service fees.
The price match policy is not valid at liquidation events such as Manufacturer Sales, Black Friday, Boxing Day, or any other end-of-season clearance.
No special orders will be allowed.