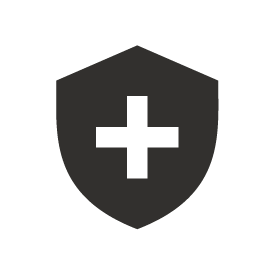 Store Notice
Last Updated: July 2 2021
IMPORTANT INFORMATION ABOUT COVID-19
Updates regarding our services
As we continue to face the COVID-19 pandemic, ensuring the safety of both our customers and employees, and following governmental sanitary measures are our priorities. See more details about the temporary changes to our services.
We would like to thank all of our customers for their patience, understanding and support during these unprecedented times.
All of our stores are now open!
Enjoy a safe shopping experience and discover our new arrivals in one of our stores.
See our stores
Preventative measures in our stores
All of our employees and customers must wear a mask covering the nose, mouth, and chin before entering one of our stores.
---
Limited number of customers allowed inside our stores at any given time.
Preventative action signage at store entrances, checkout, and customer service desks (sales, returns, footwear, etc.) to remind customers of the social distancing and safety measures currently in place.
Signs and crowd control ropes to help direct customers around checkout and service desks (changing rooms, footwear, hunting and fishing counter, customer service, workshop).
Distancing markers on the floor in order to encourage customers to maintain a safe distance.
Plexiglass shields at our checkout counters and other high-traffic areas, including customer service desks.
---
Placed hand sanitizing stations at all of our store entrances.
Procedure put into place to ensure that each customer entering the store disinfects hands with disinfecting gel.
Procedure put into place to ensure that each shopping cart has been disinfected.
Placed preventative action signage throughout our stores to remind customers of good hygiene measures.
Created a dedicated in-store cleaning and disinfecting team.
In addition to our increased daily sanitation practices, we have also increased the amount of time our employees spend cleaning and disinfecting our stores, including high-touch and high-traffic areas such as checkout lines, toilets and break rooms.
Door handles, telephones, work stations, credit card readers, shopping cart handles and seats, as well as other high-touch areas are regularly cleaned and disinfected.
All checkout tools and surfaces (pin pads, payment terminals, counters, bar code readers and cash registers) are regularly cleaned and disinfected.
---
We encourage customers to avoid touching or handling any products that they do not intend to buy.
Our changing rooms will remain open, but a limited number of clothing items will be allowed in the changing rooms to reduce the handling of items.
Customer cooperation will be required when trying on any footwear in order to limit contact with our employees.
We accept cash, but we continue to recommend payment by debit or credit card.
Contactless payment limits on most credit cards has been increased to $250 so that customers do not have to use the pin pad.
---
Under public health recommendations, we have provided our employees with clear instructions on how they can help prevent the spread of the virus. We provide all of our employees with continuous awareness on preventive hygiene measures, such as frequently washing their hands, monitoring their health, limiting physical contact with other people, wearing gloves and following all of the updated guidelines from our management team.
---
We have taken the necessary preventative measures in all of our workplaces, including our stores, warehouses, head office and distribution center. We make sure that social distancing and hygiene measures that we have put into place are followed in order to protect the health and safety of all.

We intend to offer the same service our customers are used to, though the putting into place of these measures could cause some delays in the services that we offer. We would like to thank our customers for their patience and understanding. We encourage everyone to be safe, but to continue to enjoy the outdoors as we know you love to do even in these unforeseen circumstances.
Contact us
---